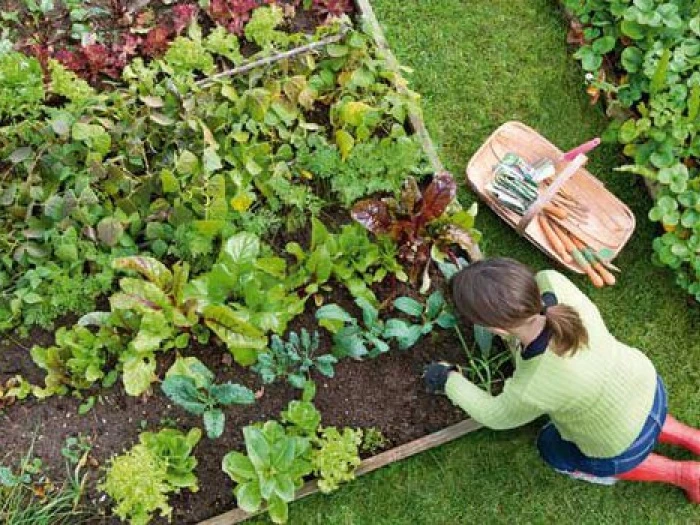 Prior to the start of their September meeting, Tarvin Gardening Society members were addressed by Robin Grimshaw, who is one of the governors of Tarvin Primary School. The Governing Body is keen to ensure that the school interacts with the community in a bid to improve school life for everyone in the village and, as a result, they have an ambitious plan to redevelop the school's kitchen garden. Their hope is that such an improved facility would provide an asset that educates both young and old on the benefits of healthy eating and the 'fork to table' philosophy. Rather than be merely a school asset, the expectation is that this would be a facility for all of the users of the school grounds, from the before and after school clubs to the children that attend the nursery, as well as any adult groups that might be keen to grow their own.
The garden has been worked on in the past and was a considerable asset but, at present, due to general decay and a lack of sufficient facilities for an expanding school, has fallen into disuse. The plan is to re-organise the area, with deep beds and a greenhouse, so that it is easier for all to work and thus the garden can be used more effectively.
The scheme is dependent upon sufficient funding being made available and, to this end, a grant is being applied for. The governors have expressed hope was that they might look to the Gardening Society for support and encouragement and, to this end, the members present voted unanimously that Tarvin Gardening Society enthusiastically supports the proposed scheme to re-develop the school garden. Individual members also agreed to give practical help in the future, whether by offering advice and guidance or in more practical, "hands on" ways. The involvement of the Gardening Society would then mirror that of the Community Woodland Trust, as another way for Tarvin village to show its support for our fine village school, for the benefit of the whole community. An announcement on the governors' proposals will no doubt appear on Tarvin Online in due course.