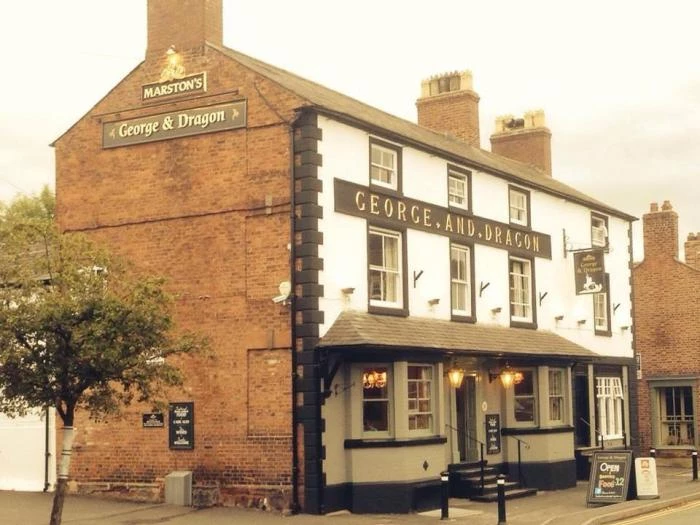 So...a few people have contacted Tarvin Online about the future of The George and Dragon – apparently there has been some speculation in the village about whether Tony and Linda are staying with us (presumably while you're able to chat on your socially distant exercise!)
To answer the question we decided to contact Tony and ask him!
So...straight from the horse's mouth... as a result of the Covid lockdown and the pub having to close Tony and Linda were going to leave, BUT "the brewery are now going to sit down with us and try to get us to stay by offering us a better deal ,we have told them we will listen to what they have to say, till then no one knows what's happening"
..and with regard to current service?
"as far as food, we have tried to offer a service to the community to give the effect that their getting a takeaway as we would in normal times, we have offered different theme nights, some have been successful but not really busy enough to fire up the kitchen"
...so there you have it! SUPPORT OUR LOCAL PUBLICANS!
You can keep up to date on their latest menu choices and contact information via the Facebook page
https://www.facebook.com/The-New-George-Dragon-Tarvin-108914913922308/