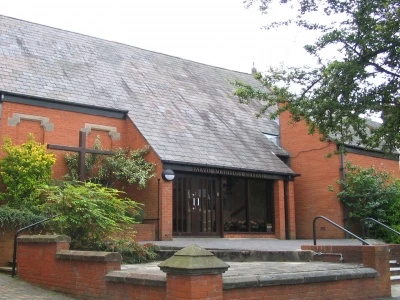 As I write, it was just four weeks ago that TarvinOnLine published an article about Tarvin Methodist Church being a "Neighbour in need". Because we have been unable to use the Chapel for fundraising, we had realised that we would be unable to pay the bills for our Church after the end of August 2021 – a situation which, by rule, cannot be permitted for Methodist Churches. Left to our own devices, there was a distinct possibility that the Chapel would have to close. It was when we were trying to work out how we might cope with such an horrendous situation that the TarvinOnLine article publicised our plight.

Tarvin Methodist Church has always believed in being a good neighbour and much of what we do is directed towards the Tarvin community. However, it was only when the donations began to come in that we realised the regard with which the community views the Chapel. A whole host of donations – some small, some large and all exceedingly welcome – materialised. And it was not just the amount donated that filled us with awe (although, wonder of wonders, the target figure of £6,000 – just sufficient to get us to a time when we can begin to raise money for ourselves – has now been reached). It was also the sheer number of the folk, both from our village and from much further afield who care sufficiently about Tarvin Methodist Church to put their hands into their pockets to help that staggered us. It was totally heart-warming. To receive such evidence of the love of God through the love and kindness of all of these people is truly wonderful! To each and every one of you, we say. "God bless you. Thank you so very much!"

Our hope is that we can get back into the Church building soon. The initial opening will be a staged one, starting with Sunday Services (still socially-distant and without singing) at 11.00am on the first and third Sundays in the month. Gradually, as regulations permit, we will progressively open further, our ambition being to get back to Saturday Coffee Mornings, Thursday Knit & Natter and all of our other activities as soon as the gradually-relaxing precautions permit.

On Sunday 2nd May, the morning service at 11.00am will be led by Mr Mike Ridley of Bunbury and on 16th May the service will be led by Mr Mark Smyth, one of the Circuit Stewards. If you would like to join with us, then please book your place either by telephone or e-mail to Mike Hassall (01829 740959, (mikedelamere@aol.com) or Charles Bradley (01829 741172, (charlestbradley@btinternet.com)