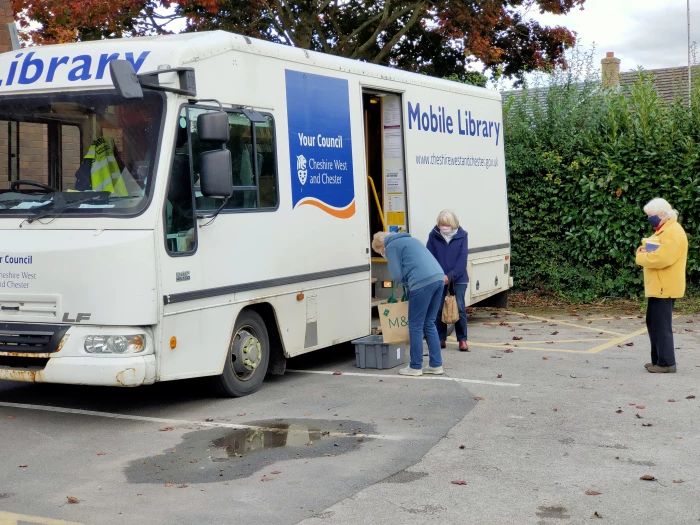 Great news, the Mobile Library will be coming back on Thursday April 22nd for BOOKS!
The mobile library van has been visiting Tarvin Community Centre car park from 2.00pm until 4.00pm for the last three weeks but unfortunately only to hand out the Covid Lateral Flow Test packs.
From this Thursday, 22nd April, however, you will not only be able to get your hands on some new reading matter but also the Mobile Library will still be issuing Lateral Flow Tests to those who wish to check their Covid status.
Unfortunately Covid rules mean that there will be no Library Café just yet, but as soon as the guidelines allow there will also be an opportunity for once again to enjoy the chance for a chat with refreshments.