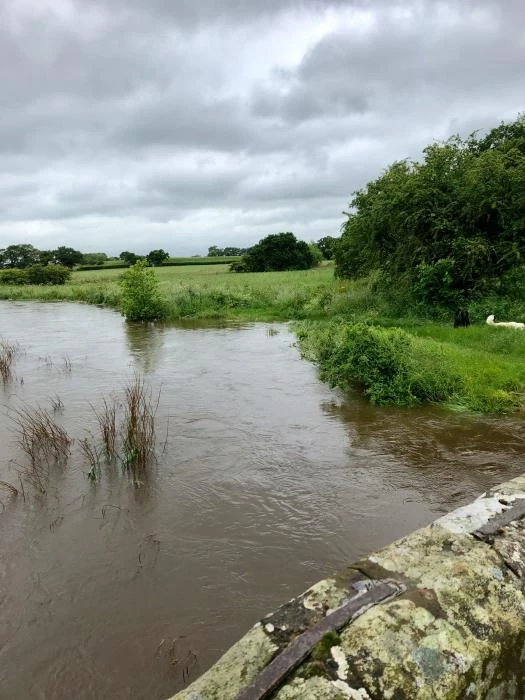 I walked the dogs down to the bridges this morning, I do not remember seeing the River Gowy this high in 28 years.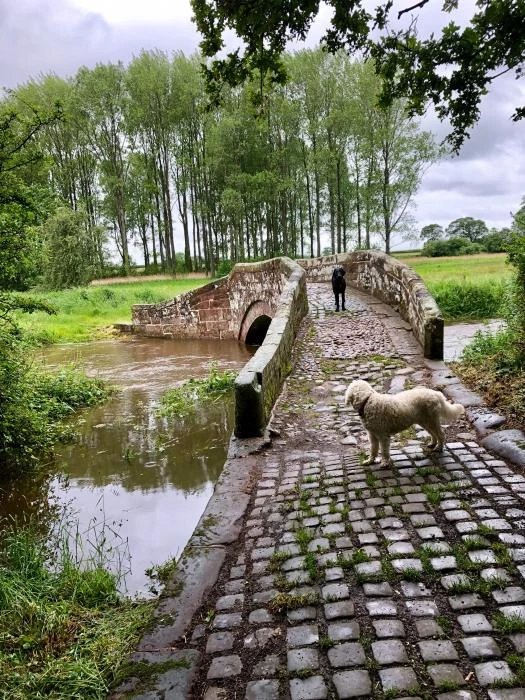 There were lots of swifts martins and swallows over the water but very few insects about.
Good luck to them in this unseasonal weather.
(Ed: I drove across the Gowy bridge at the Waverton Road yesterday and was met a stretch of water about 50 feet long across the whole road)
Did any other readers take any photos?