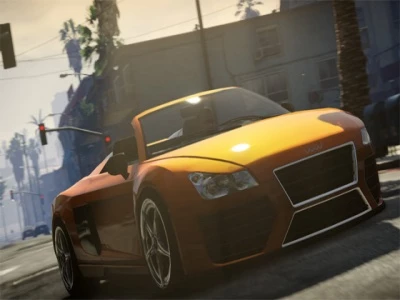 The facts behind the figures
The recent release of Rockstar games' latest instalment in the Grand Theft Auto series has already smashed records after its release two weeks ago. The game broke the record for the quickest to reach sales of 1 billion dollars which it did in just three days. It has also achieved the title of the biggest game launch in UK history with around 1.57 million copies sold already.
All this success has not been without controversy however, due to the games violent nature, bad language and other 'anti social' themes. It is of course rated appropriately for the over 18 age group, however it is inevitably going to and has already been played by audiences of a younger age.
Having played the game myself I can confirm that the game is not for the faint hearted. It includes graphic scenes of torture, nudity, violence and use of drugs. The player however has control in most circumstances to choose between more or less ethical approaches to problems that the characters face. This does not take anything away from the fact that you play as three criminals, two with at least some moral conduct but the other is a largely out of control psychopath.
Despite all this it is easily the best game I have played this year and the sheer size of the world you play in is unmatched by any other game. For example Los Santos, the city you play in is the largest and most diverse in any Grand Theft Auto game so far and yet only takes up one quarter of the entire map
In conclusion the game makes for great entertainment for a mature audience and definitely lives up to the hype surrounding it. I however cannot recommend it to younger audiences and of course parents should act with discretion if buying it for children under the recommended age.
Editor's note
We are really keen for Tarvin online to be the voice of all residents of the village and want to positively promote a diverse range of content. Some teenagers are thought to be keen to contribute to the website under a pseudonym. Hence the author's name of 'Teen Tarvin' we have used in this article from a local teenager which was forwarded to us.
If you're a teenager and wish to write anonymously please send your articles to the editor @tarvinonline.org. We don't promise to publish and may make some changes to your article but don't let that put you off.
You can always comment on the Chat page