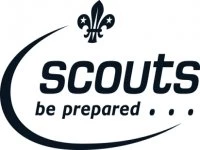 If you are looking for activities which will engage young people from
the ages of 5 -14, then look for the Scouts "The Great Indoors"
initiative on line where you will find many of our normal programme
activities have been made available for all young people (and parents!)
no matter if you are a member or not.
Our Cubs and Beavers at Tarvin are enjoying a Countywide Virtual Camp
this weekend with activities on line to replace some of the ones we
would have been enjoying at Cheshire Showground.
Many of our young people have already been camping for a month with
Campathome initiative, raising money for Children in Need by joining in
the Hike to the Moon , (where as part of all Scouts in the UK, we
walked the distance to the Moon -- and back!) as well as showing our
support for the Clap for our Carers .
More details on Cheshire Scouts You Tube or Facebook
Tarvin Beavers, Cubs and Scouts will return to meet together after the
schools restart, though all sections are keeping in touch either by Zoom
and/or regular email from their leaders.
When we return, we will be looking to celebrate 50 years of Cubs in
Tarvin and to recruit more adult leaders into our active leadership
group.
So if you're interested in volunteering and making a difference in our
community, have a look at www.scouts.org.uk and please get in touch
through 1sttarvinscouts@gmail.com