By Tarvin Parish Council - 15th February 2020 6:00am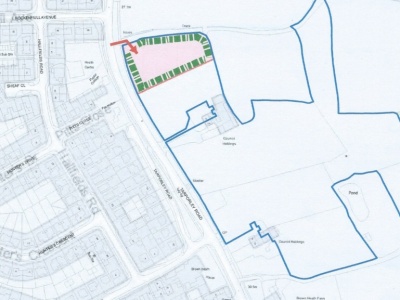 Many of you will remember that Cheshire West and Chester Council (CWaC) was intending to produce a Traveller Development Plan Document (TDPD). This could have had an impact on Tarvin, because land east of Tarporley Road had previously been identified as suitable for a permanent Gypsy/Traveller site, even though it is subject to a life-time tenancy. However, a decision by the Cheshire West and Chester Council Cabinet meeting following the report tabled at its meeting on 5th February concluded that the preparation of the TDPD should be discontinued.
Their reasons include:
Reduced need for sites. Of the 21 extra permanent pitches now assessed as being required, 13 have recently been granted planning permission, and an application for a further five pitches on a long-established site is currently pending. While some additional pitches are needed for travelling show persons, the Task Group concluded these could be accommodated on the current site in Winsford, by expanding onto adjoining vacant land and/or reconfiguring the site to provide more pitches.
The Government has announced plans to criminalise trespass when setting up an unauthorised encampment. Consequently more certainty is needed about enforcement arrangements under any new system — in particular, whether it will still be necessary for there to be a transit site available before the Police can use their powers to break up an unauthorised encampment. In the meantime it would not be sensible to proceed with a Traveller DPD.
Concern has been expressed about community cohesion in areas where a site has been proposed.
CWaC Cabinet discussed the report in its meeting on the 5th February and agreed that the production of a TDPD should not be pursued at the current time. While potential changes to the relevant laws are still ongoing, work will still continue with other local authorities and the Council to promote a greater understanding of need of traveller communities through a process of Councillor education (CWaC and Parish). The search for a transit site will also be put on hold pending the outcome of the government's consultation on unauthorised encampments.
From a Tarvin Parish area perspective the likelihood of a permanent site being established on land owned by CWaC seems to have been removed.
popular recent storiesAlso in the news