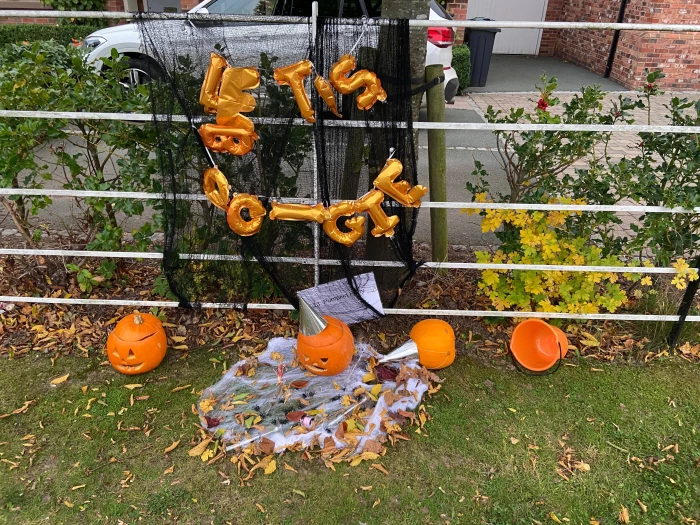 Some sad vandals are spoiling the Halloween fun and smashing up Halloween pumpkin displays the children and their families have clearly spent hours creating.
On Wednesday 27th October, this display was vandalised,What a pity that a few people with nothing better to do should do such a cynical act. I hope this is a rare occurrence but I doubt it is unique. Please call 101 immediately if you witness this kind of behaviour.
A reminder that Tarvin Pre-School are running a Pumpkin trail to raise funds for the pre-school. you can pick up a trail guide from Tarvin Post Office. if they have run out, please call Pre-School on 01829741011.