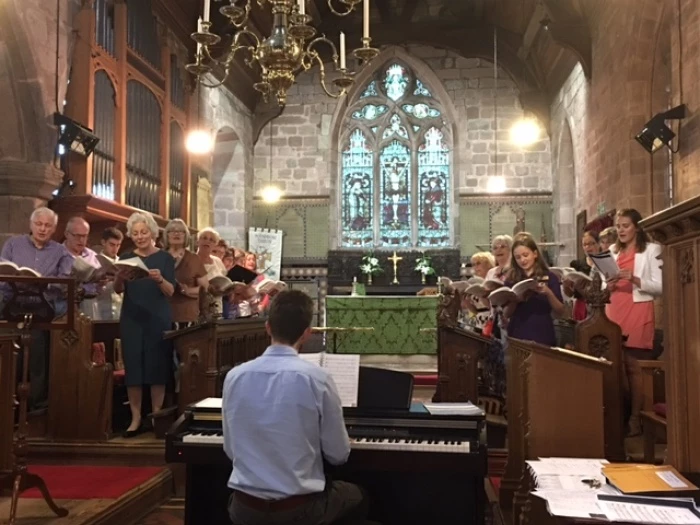 Celebrate the Harvest Festival with three St Andrew's events between Friday 30th September and Sunday 2nd October.
On Friday 30th September at 7.30 p.m. there is an Organ Recital in the church, when we welcome the re-known organist PHILIP RUSHFORTH. Philip is Director of Music at Chester Cathedral, and has spent the majority of his musical career there, from the time he was a chorister, where he was encouraged to play the organ by Roger Fisher, then organ scholar in 1987. College and a seven year spell at Southwell Minster followed, until his appointment in 2002 as Assistant Director of Music in Chester and Director of Music in 2007. He has played in many international organ festivals throughout Europe, including coincidentally in two of Chester's former twinned cities of Sens in France and Senigallia in Italy.
No tickets are required for the recital. Wine and nibbles will be served, and donations towards the church maintenance fund are welcomed.
The second event on Saturday, 1st October, is a Barn Dance which returns by popular demand following last years successful event and again it is being held in Tarvin Community Centre. It starts at 4.00p.m and finishes at 7.00 p.m. Families particularly welcome, and tickets are £10 for adults, £5 for children, (under 4 years free), and can be obtained from sandraturner1234@btinternet.com or 01829 749310 ( by noon on Wednesday, to help with catering) There will, however, also be a limited number available at the door Refreshments are included, and a pay bar will be available.
The third event on Sunday, 2nd October, is a celebration of the Harvest at the 10.45 a.m Service in St Andrew's Church.