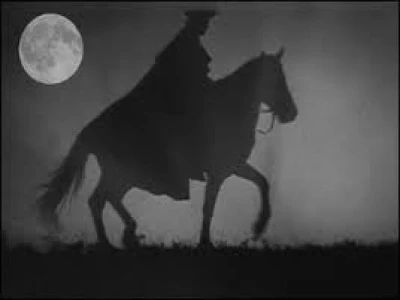 I hope they will be more in the style of Cheshire West and Chester Highways dept. when they turn up to repair the railings at the bottom of Broomheath Lane on the Stapleford side. I know they are coming within the week because it said so on the Parish Council meeting agenda for the 19th. August.
Those of you who come over the A51 at this point know how risky the crossing can be due to the traffic speed and quite often the density. Since the creation of the Tarvin Bypass on the western side of the village the railings have been there to prevent children and animals going through the wooden gate and stepping almost straight out onto the A51.
For many, many months the railings were left in a damaged state after a traffic incident. Not in a great condition but at least they were partially effective.
Evidently the day after they were repaired they were totally demolished in another traffic incident. How this can happen on a straight road section is beyond me but does suggest this crossing is not totally safe!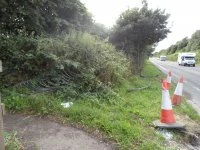 This time all sections were left lying in the grass and the barrier was non-existent. In fact it was a potentially dangerous tripping hazard if you wandered sideways ( as ponies sometimes do) unless you took care. At least the broken upright railing supports were covered in traffic cones!
I logged two requests on the CWaC website asking for their repair. The promised highway engineer never came back to me with any update- not a good advert for their online system!
However the combined efforts and perseverance of our Parish Council Chairman Councillor Ted Lush and our Borough Councillor Hugo Deynemseem to have eventually met with success in getting the railings re-instatement up the priority list.
So the moral is first try recording the issue with CWaC on their website and if unsuccessful or dissatisfied with the response or lack of it then raise it in your Parish Council Open forum and seek the Council's support.