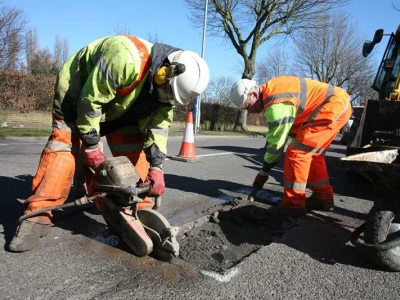 A resident has complained to the Parish Council about the poor state of the surface of the road and pavements on Hockenhull Avenue. The complainant also suggested some kerbs need to be dropped/realigned to enable people to park more easily on their drives.
The Council meeting held last week agreed that this and many other road and pavement surfaces are in poor condition. These are the responsibility of Cheshire West and Chester Council (CWaC) so the Council has therefore taken this issue up with Highways.
Dropping kerbs is the responsibility of householders but the work must be approved by CWaC; an application for such work can be obtained from the CWaC website.