By David Smeatham - 24th October 2013 6:30am
A history look.
According to the University of Nottingham's place name directory, Hockenhull means 'Hocca's hill'. A Platt is wet meadow. We all know the area to be beautiful but do you know about its thrilling history, the importance of the wildlife and what the future holds for the nature reserve? This is the first of three articles that will investigate the history surrounding the area. In the later articles we'll look at the present day ecology and the future.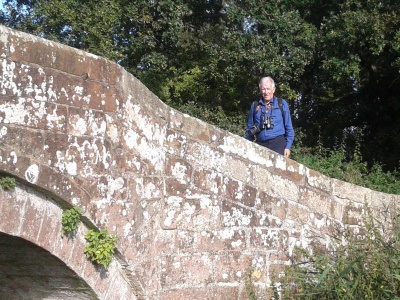 One fine and beautiful Sunday afternoon I met my Primary School Headmaster of old and now warden of the reserve, David Cummings. David has been warden of the reserve since 1972 and the knowledge he has gained over those 40 or so years is incredible. Most of us know the area as the Roman Bridges. There is good evidence that wooden bridges existed over the Gowy here in Roman times but the bridges here today date from the 1470s. The packhorse road was the main route from Chester to Nantwich. There are many historical references to the bridges. The one that captured my imagination was that of the Black Prince (Prince of Wales and Earl of Chester) who paid 20 shillings for the repair of the bridges in 1355. The Black Prince was the first Prince of Wales to not become king having died one year before his father, Edward III. You can imagine all the royalty, troops, travellers and day-to-day traffic that has passed over the bridges in their 540 years. It is also told that Grace Trigg, a servant from nearby Hockenhull Hall haunts the bridges after she was beheaded trying to save the family silver from being melted down to pay parliamentary soldiers in the Civil War. In 1743 it was decided that instead of widening the bridges to take carts, a new turnpike (toll) road would be built along the old course of the Roman road through Stamford Bridge. This saved the three bridges. I was amazed to learn that the river's course was through the third bridge (the one nearest Chistleton) until the mid 1940's. The late Eric Beech, a farmer from Christleton remembered swimming in the river in when it went through the third bridge. In the 1940's Italian service men, who were staying locally, changed the course of the river to its current route.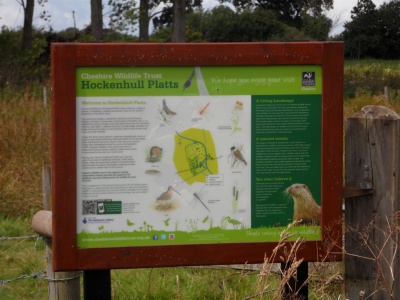 In the early 1970's the area became a nature reserve. This has allowed the area to be positively managed to increase the diversity of wildlife. As David took me around the site I was struck by, firstly what a fantastic historical site we have on our doorstep and secondly how vulnerable the site is to natural and man-made influence.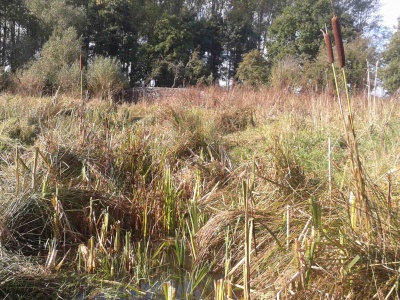 We will explore these more in the next article.