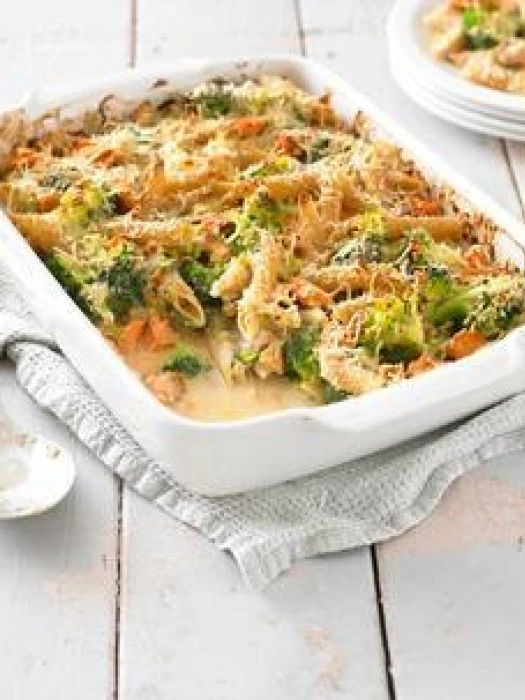 Firstly, there is no need to stockpile or buy more food than you normally would.
Although you should seek to keep shopping trips to a minimum, if you are not ill, andwhile the government has restricted us to only leaving home for essential supplies it has no plan to close supermarkets and any shortages at the moment are being caused by panic buying. If you are sick and need to self-isolate, in most cases it will only be for two weeks.
We've also got some tips to help you plan your shop and how to make best use of the food that you buy:
Use up your fresh ingredients first. You don't want any food to go to waste, so use up perishable ingredients before foods with a longer shelf life.
Know what keeps longest. Fresh foods with relatively long shelf life includes root vegetables such as potatoes, sweet potatoes, carrots, onions
Carefully wash, rinse and drain salad leaves and fresh herbs and spin dry in a salad spinner, place into a suitable plastic storage tray, cover and keep refrigerated. By following this procedure your salads and fresh herbs will last for several more days than if just stored in the fridge un-covered.
It might seem obvious but make sure you aren't storing things in your fridge that don't need to be in there. For example, fresh tomatoes, un-peeled onions, un-peeled jacket potatoes, whole butternut squashes don't need to be stored refrigerated. Removing these items from your fridge and storing them in a cool dark place will free up fridge space for more perishable items.
If you are stuck at home, take the opportunity to tidy and declutter your kitchen cupboards to free up space for ambient food products. This is a great opportunity to get rid of those unused & unwanted items that end up "living" in your valuable storage space. Remember to re-cycle as many of the items you are discarding as possible.
If you do get sick, it is worth having a few easy to cook and prepare foods in the house on standby. Canned soups, microwavable rice and frozen ready meals are easy options that you can keep in stock in reasonable quantities if you don't have the energy to prepare more complex recipes.
Here is a quick recipe to start you off....and easy enough for the kids to help too!
Is there a can of salmon sitting on your shelf? With just a few ingredients this quick and easy salmon pasta dish makes for a healthy midweek meal.
Salmon contains omega-3 fatty acids which are good for our heart and vitamin D which is important for healthy bones.
Ingredients
1 medium onion OR leek 300g broccoli
1 x 213g can salmon in spring water
75g strong reduced-fat Cheddar cheese
1 slice wholemeal bread
300g wholemeal pasta
25g unsaturated fat spread
25g plain flour
600ml semi-skimmed milk
Black pepper (optional)
Equipment
Weighing scales
Chopping board
Sharp knife
Fork
Colander
Can opener
Grater
Stick blender or food
processor
Large saucepan
Steamer to fit on top of pan
2 litre ovenproof dish
Medium saucepan
Measuring jug
Wooden spoon
Oven gloves
Instructions
-Preheat the oven to 190°C/170°C fan or gas mark 5.
Peel and finely chop the onion or wash, trim and slice the leek into fine rings.
Wash the broccoli then cut it into small florets. Chop the tender parts of the stalk into small pieces and add to the florets.
Drain the can of salmon and break the fish into chunks, removing any large bones and mashing any small ones with a fork.
Grate the cheese and make the slice of bread into breadcrumbs with a stick blender or in a food processor.
Cook the pasta in a large pan of boiling water according to the instructions on the pack.
Put the broccoli in a steamer and steam it above the cooking pasta for about 5 minutes or until just tender, or add the broccoli to the pasta 5 minutes before the end of the cooking time.
Drain using a colander, reserving a little of the cooking liquid, and put into a large ovenproof dish together with the broccoli.
Melt the spread in the medium saucepan on a medium heat and add the onion or leek. Stir until sizzling then reduce the heat and cook gently.
Take the pan off the heat and stir in the flour. Cook over a low heat for 1 minute then gradually add the milk, stirring constantly until smooth.
Stir continuously until the sauce is simmering. Allow to bubble for 2 minutes and season with black pepper (if using).
Take the sauce off the heat and add half the cheese. Stir until melted then add to the pasta together with the salmon. Gently mix together.
Sprinkle the breadcrumbs over the pasta followed by the remaining cheese.Bake in the oven for 20 minutes until bubbling and golden and then serve.

...and for kids, the skills used include:
Washing, weighing, measuring, peeling, chopping, grating, blending, melting, boiling/simmering, steaming and baking.