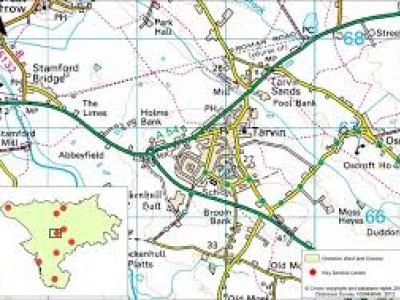 We have just been sent a link to a report by CWAC giving an exhaustive range of measures comparing our Tarvin & Kelsall ward against the rest of CWAC and the whole of England. Whilst the report was written back in May 2015 I think it gives a fascinating insight into our community and I doubt whether much has changed since then.
Now don't get excited and think this is absorbing as a WikiLeaks disclosure but we will cherry pick a few items.
First some background data to set the scene. Back in mid 2013 the ward population was estimated at 8200 with almost a 50:50 split into males/females. This total is just 2.5% of the total CWAC numbers so how much weight do you think we carry in CWAC discussions?
Interestingly whilst the 2011 census showed we & CWAC had very similar age profiles in the 0-15 age range at 17% our 65+ population was much higher at almost 26% vs a CWAC average of 20%. Might this result have knock-on effects into other areas of our lives?
Across all types of housing Tarvin and Kelsall were about 80% more expensive than CWAC as a whole and yet almost 1 in 10 of us claim some Council Tax benefit. Perhaps this was the 13% of single pensioner households? Also about 9% of our residents experienced fuel poverty in 2012, meaning that if they spent the amount of money they needed on fuel their residual income would be below the poverty line.
Enough Statistics for now!