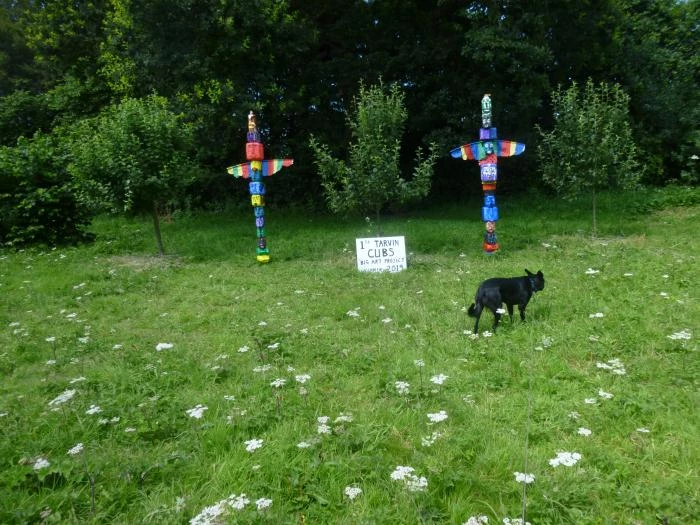 ....you are in for a big surprise!
What a surprise this week to see the brightly coloured totem poles in the Woodland. It was good of the cubs to share their art project with the village. Not only have they brought pleasure they have found a way to re-use plastic containers. I'm sure they had great fun painting them.
Thanks lads and cub leaders too.