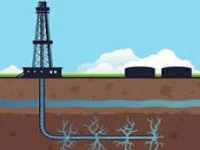 This is a brief note to let you know that there has been an amendment to Agenda Item 5b of Monday's Council meeting.
The item read "The Clerk has made contact on four separate occasions since the last meeting but not been able to obtain a firm date from them."
Since the agenda was published the company IGas has contacted the Clerk to say that they are intending to attend the Open Forum at tomorrows Council meeting to explain where they are hoping to carry out seismic testing in Tarvin Parish.