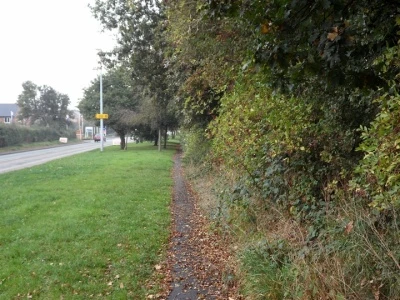 Improvements on the Way?
Men in Hi-Vis jackets and pedometers are not seen very often in Tarvin but one was spotted on Thursday morning diligently surveying the pavement between Hockenhull Lane and the A51. As many villagers know, this particular piece if our environment is a terrible state, having been dug up and repaired on a regular basis for many years. The prospect of some improvement is pleasing.
However, and there is always a however in these cases, the operator was keen to point out that this is only a preliminary survey. He works, not for CW&C, but for one of their sub-contractors who have been asked to present their findings to, presumably, the Highways Department. It will be up to them to decide if a budget can be allocated and the work completed.
This is often where the disappointments lie. There have been a number of projects suggested and 'approved' but which then seem to get lost in budgetary gloom. The Church Street pavement down to the garage is on a list, as is, allegedly, the tidying up of the grass verges on the A54 from the Playing Field towards the roundabout. A few simple improvements to the bus shelters was hoped for, but seems to have stalled.
As well as the never ending downward pressure on Council budgets there is of course the small fact that we are only eight months away from a general election. I suppose there are two ways of dealing with the uncertainty – hunkering down until 'it' is all over, or saying 'well, we can't change the world but we can smooth over a bit of pavement in Tarvin'.
Let's hope that in this case the latter view prevails!