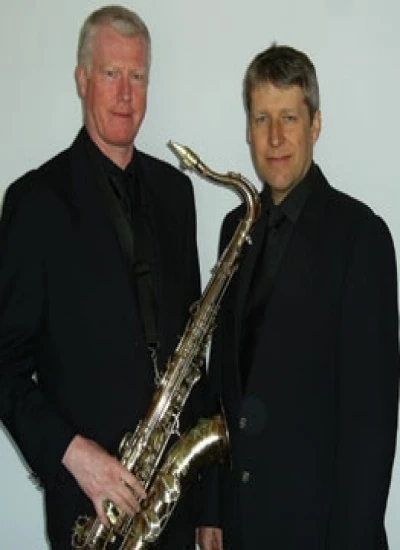 Jazz Concert Goes Ahead
Tomorrow evening (Sat 12th September) the Community Centre will be the venue for the Scottish musical duo, Millar and Spencer who will be bringing their show, Jazz in the Village, to entertain us. The tickets are just £10 and they are still on sale at the Post Office or will be available on the door.
Sue Hardacre says "There seems to be a rumour going round that the show has been cancelled – nothing could be further from the truth. Tickets sales were a bit slow at first but have picked up very well and it should be an excellent event. If you like live music that it reflective, melodic and tuneful, this could be a great way to spend a Saturday evening"
The bar will be open and there will be some nice nibbles to help the evening along.
The Community Centre is also delighted to announce that all the tickets for Beryl on October 16th have been sold.. This is the first time there has been a sell-out situation for a Cheshire Rural Touring Arts production before the season has officially started!
Tickets for the family production Our Teacher's a Troll on November 6th are now on sale on-line at www.ticketsource.co.uk/cheshireruraltouringarts. They are £6 for under 14's and £8 for adults. They won't be on sale at the Post Office for a while but a call to Sue on 01829 741962 will secure yours.
The arts side of the Community Centre is thriving – thanks for all your support
Ed:"Come on Tarvin let's all have a great time at the Jazz evening, and all the other events mentioned above"