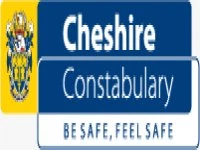 My recent weekly reports have highlighted a spate of thefts from barns, outbuildings and sheds, targeting equipment such as chain saws, generators and quad bikes. It is quite possible that the offenders are watching people who use such equipment and then following them home, to see where it is stored. If you own or store similar equipment, please be mindful of this possibility and ensure that your storage facility for it is adequate to prevent any possible attempted theft. Farms and isolated dwellings are particularly vulnerable to this type of crime.
Police have also had reports about suspect vehicles approaching people and offering similar items for sale! It is highly likely that such property will be stolen. If you become aware of any such activity, please contact the police straight away on 101 and DO NOT buy these items – it will only serve to create a 'demand' and encourage the offenders to commit more burglaries, thereby creating more victims of crime.
Local Priorities for November 2014

BURGLARIES
Farms and isolated outbuildings are being targeted by thieves, looking for chain saws, quad bikes, generators and similar equipment. Owners of such equipment are being encouraged by police to increase their security measures. Police patrols are targeting vulnerable areas.
ROAD SAFETY
This time of year historically sees an increase in the number of collisions, as motorists fail to adapt their driving habits to take account of the increased hazards such as mud on the road, fallen trees and reduced daylight at peak times. Local officers continue to promote safe driving and will prosecute offenders when appropriate.
ANTI SOCIAL BEHAVIOUR
Halloween and Bonfire night draws many groups of youngsters out onto the streets in the evenings at this time of year. Local officers are working with shopkeepers, schools and youth groups in the towns and villages across our area, in order to promote healthy and safe engagement in these events and also to deter antisocial behaviour.
Local news for Kelsall and Tarvin

Tractors have been reported speeding down the A51 through Tarvin and the drivers have been seen using their mobile phones. The area will be monitored closely by traffic officers due to the obvious potential dangers to other road users.

A cannabis warning has been issued to an individual on Willington Road in Duddon.
An attempted burglary was reported on Back Lane in Duddon on the 9th October. It is believed that the offender was disturbed before they could take any items. This time of year may require you to revise your home security tactics as the increasingly darker evenings can highlight properties that are empty. Always aim to leave a light on if you are going out, or ask a trusted neighbour to come and close the curtains if you are leaving the house unoccupied for a prolonged period of time.
Copper piping was stolen from a property on Chester Road in Kelsall. Please report anything suspicious you may see to 101.
A shed was broken into at a property on Platts Lane in Tarvin on the evening of the 9th October. There has been a significant increase in burglaries from outbuildings over the past few weeks. This is not uncommon on the run up to Christmas as offenders strive to earn some fast cash by stealing and selling-on high value tools.
You said, We did

You said:" We are concerned about the increase in shed break ins and burglaries in the local area".
We did: We have implemented a patrol plan for the local officers that states the times of day they need to be patrolling Tarvin and the surrounding areas, what to look out for and where the repeat victims are located. Burglaries from outbuildings tend to increase during the winter months, as the early nights can assist offenders in entering properties unnoticed. Consider the installation of a security light and leave a light on in your property if you are going out to make your house appear occupied.
You said: "We are concerned about the potential increase in ASB over Halloween and Bonfire Night."
We did: We will ensure that there is extra staff on duty during these events, whose sole role will be to combat and deter any anti-social behaviour that may be taking place. Ring 101 if you have any concerns.