Know Your Numbers Week, from 14-20 September 2015, has nothing to do with counting or maths but a whole lot to do with your health.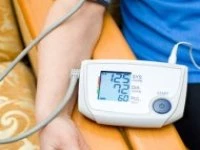 Organised by the Blood Pressure UK, Know Your Numbers Week is designed to educate us about the health complications associated with high blood pressure. It's also about encouraging us to monitor our blood pressure – in short, to get to know our numbers!
When the week was first launched in 2001 a total of 10,340 people received free blood pressure checks. Now each year over 100,000 people are offered free blood pressure checks at over 1,500 "Pressure Stations" across the UK – which is pretty amazing! And what's more in 2008 the success of the week was acknowledged when the Blood Pressure UK won the healthcare and medical research category at The Charity Awards.
While the condition may be without symptoms, it is the underlying causes of serious problems such as heart attack, stroke, and is one of the main factors in heart and kidney disease. Each year 125,000 adults in the UK have a heart attack or stroke due to high blood pressure – its something you cannot afford to ignore.
When the doctor checks your blood pressure do you know what is ' acceptable'?
You can of course get it checked at your local medical practice
The websitehas a short quiz to help you self assess the impact your lifestyle has on your blood pressure. But whatever you do – make sure you know your numbers!