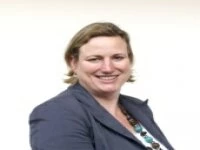 I am keen to ensure that as many of my constituent's views as possible are factored into my thinking, therefore I have today put a new survey on my website seeking your views on the potential options we are likely to be asked to vote on. You can access the survey at www.antoinettesandbach.org.uk/share-your-views
I have tried to be as fair in my assessments as possible, though some options are frankly more palatable than others. I have also tried to highlight where appropriate what these options would mean for the Irish border as our international commitments under the Good Friday Agreement are already binding on the UK Government. The Good Friday Agreement is something that every Government since 1997 has committed to support, which has brought peace to Northern Ireland.
This survey is for Eddisbury constituents only. I want to gain as representative a sample as possible so please do encourage friends and family to take part and let me know their views.