Local news for Tarvin, Kelsall, Duddon and Delamere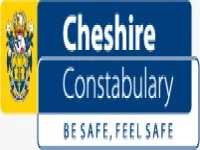 A car was broken into on Hallfields Road in Tarvin early in the month but fortunately nothing was stolen. - A vehicle was also broken into on Pentre Lane in Ashton and various items were taken. Please remember to secure your vehicles if left unattended to avoid tempting opportunistic burglars. We are receiving a significant number of calls about insecure vehicles; it never fails to surprise us how many people do not abide by this rudimentary crime prevention advice.
The smoking of cannabis has been reported in various locations in Tarvin. Local officers have been patrolling the area on regular occasions and have issued cannabis warnings to individuals where appropriate.
Anti-social behaviour has been reported in Duddon when youths were observed walking along the ridge of the village hall roof, which is potentially dangerous. The local PCSO has been made aware.
Tools were stolen from a farm on Brines Brow Lane, Ashton. We are receiving a significant number of calls regarding thefts from farms, so please remain vigilant and ring us if you witness anything suspicious
You said, we did

You said:
"Motorists are speeding through Mouldsworth."
We did:
The local PCSO has carried out speed enforcement with a police volunteer using the 'smiley' speed indicator device. If the speeding continues we will take a more robust approach by using the speed gun to issue tickets to speeders.
You said:
"Children in the local area are interested in the police force and wish to find out more."
We did:
PCSO Netherton and PCSO Connolly visited Kelsall Pre-School in order to tell the children more about what the police do on a daily basis and to let them take a seat in the police cars.
You said:
"Some residents are parking on pavements in and around the village causing unnecessary obstruction to the pedestrians."
We did:
As a rule of thumb if vehicles park over the pavement and do not leave ample room for someone using a wheelchair or a double buggy this could constitute an obstruction. In severe cases vehicles could be removed by police which is costly to the owners in addition to a fixed penalty fine that would also be incurred.
Please park considerately and think of the 3 P's 'Pavements are for People and not for Parking'.
You said:
"Some motorists are parking on the pavements in Tarvin, it might keep the roads clear but I can't get passed on the pavement."

We did:
Police officers and PCSOs have been checking the areas and advising motorists