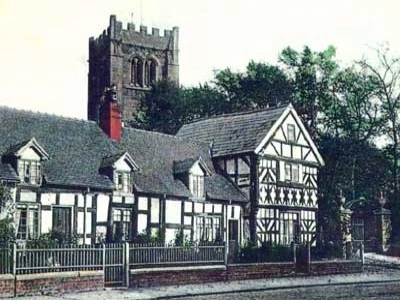 Local services provided by the Council – what is a fair share for a rural community?
The Council Tax that we all pay to Cheshire West and Chester Council (CWaC) is just what the name implies, a tax, and not a payment for local services. Consequently, despite the fact that you may not have any children in school, may not receive home care and may not use a bus, you must still help to pay for these services.
However, your Council Tax also meets some of the cost of services which you almost certainly do benefit from, including roads, street lighting, car parking, refuse collection, recreation and street cleaning.
This latter group of services, which we all benefit from, are very important to us, but what level of service should we expect in our rural community? I imagine we would all agree that the demand for these services in an urban area may be greater than in the rural community. For example, the numbers of people working, shopping and socialising in Chester city centre will generate more litter, and the roads will be used more intensively.
Some facilities, such as swimming pools and leisure centres, cannot reasonably be provided in every village, and will tend to be concentrated in the main towns. In addition, many residents of rural areas will not want their roads to be too "urbanised" with intensive street lighting and signage.
However, this does not mean a rural community like Tarvin should receive a lower standard of service. For this reason the objective of the Parish Council to secure from CWaC a car park and another recreation ground should be applauded and supported, because our community really needs these facilities.
It is perhaps in the areas of street cleaning (including litter picking) and highways maintenance that current standards are lower than they should be, and the response of CWaC to reported problems can be too slow.
We probably all know that CWaC is under enormous financial pressure and more cuts are on the way but that should not automatically mean service standards have to fall. Much better would be for CWaC to look at the distribution of resources between urban and rural communities and also take into account the amount of Council Tax paid per head in urban and rural communities.
I am not arguing that rural areas should expect a significant amount more to be spent in their area but I do think that CWaC should be more nuanced in determining service standards.
In areas such as street cleaning and highways maintenance, standards in rural areas should be improved, then maintained and properly monitored. These improvements should be paid for by slightly reducing the standards in the urban area. This would be a fairer distribution.