By Tarvin Parish Council - 10th October 2019 6:00am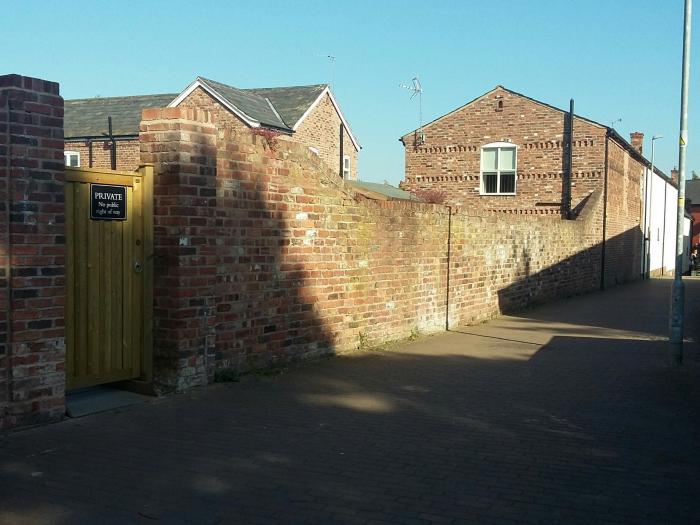 At the Open Forum of the September Parish Council meeting members of the public wanted to know what progress had been made regarding the locked gate between the Ridgeway and Forge Way. They indicated that they felt let down by Cheshire West and Chester Council and by the Parish Council and would be continuing their enquiries of Cheshire West and Chester Council, in particular the conditions imposed as part of the planning permission. One person had stated that she had been given a key from one of the households and would continue to use it.
The Council reported that a number of Councillors had met with four of the five households on 8th August. The fifth household had been unable to be present. The residents had stated that the area of what was Top Farm (now 34 to 42 The Ridgeway) was owned by them with the communal areas being shared equally between all properties. The ownership included outer walls, fencing, and gate. Reasons given for the need to have a locked gate included "Litter, dog fouling, late night revellers, a gang of boys on bikes, knocking on windows, and drive stones thrown into a garden". Some of the residents had strongly supported having a locked gate, others had strongly objected to the locked gate.
The residents had been asked to consider a compromise and the suggestion from Councillors had been to keep the gate unlocked either permanently or for a trial period of say three months. The households had agreed to go away, consider the matter, have their own meeting, and then inform the Clerk of their conclusions.
That meeting never took place and the proposal from Council was not considered by the group as a whole. One of the residents had considered that a compromise was not appropriate, had made contact with other residents, and then sent a handwritten letter to the Clerk indicating that the majority of residents indicated that they stood by their initial response.
The residents at 36 The Ridgeway had contacted the Clerk and said that they would like it to be publicly known that they strongly opposed the locked gate and the signs and were more than happy for people to be aware that they always left the gate unlocked and encouraged people to use it as access.
The Chairman of the Council Meeting reminded those present that Council's position had always been that it wanted and expected there to be a public right of way, and it had met the developers at the time to press this point. The Parish Council is not planning to take any further action in the very immediate future. However, this could change as a result of the enquiries to the Borough Council, or the Developer, or any action by any or all of the households of the properties may take at some future date.