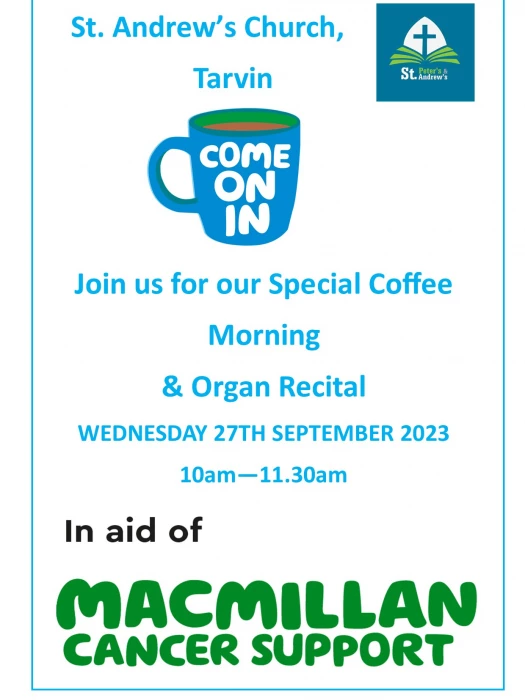 St Andrew's Church are holding a coffee morning on Wednesday 27th September from 10am to 11:30 in aid of Macmillan Cancer Support.
Everyone is invited to join them for this special event which will also include an organ recital.
Macmillan Cancer Support is an amazing organisation that does whatever it takes to support people with cancer – emotionally, physically and financially.