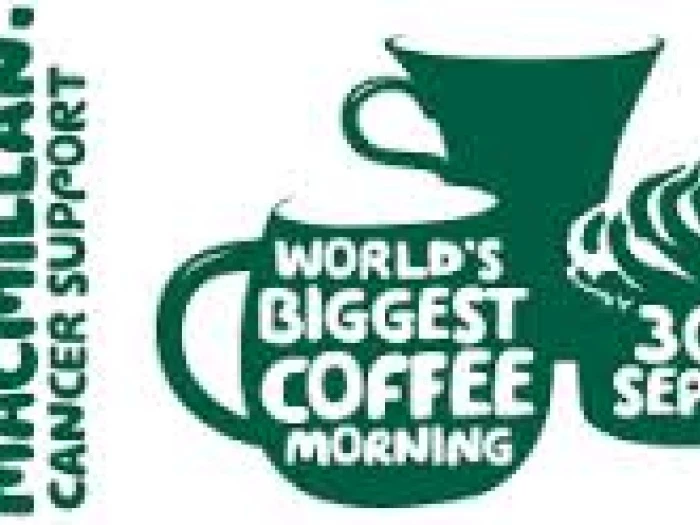 The last Friday in September is always the day chosen by MacMillan Cancer Care for their "World's Biggest Coffee Morning". Their idea is that everyone who wishes to join in will run their fundraising event simultaneously, so that, collectively, there are branches of the MacMillan Coffee Morning all the way up and down the country. Many of the events are small-scale and mostly self-contained, run in the homes or offices of supporters. Others are larger and able to welcome anyone and everyone to join in. Tarvin Methodist Church runs one of the events that are able to welcome anyone who wishes to come along.
A Tarvin " Welcome Anyone" contribution to 'World's Biggest Coffee Morning' will take place at Tarvin Methodist Church between 10.00am and 12.00 noon on Friday 30th September 2016. There will be plenty of good coffee (and tea), together with plenty of cake, biscuits and good company. And every penny which visitors spend will be sent directly to MacMillan Cancer care.
If you intend to visit the event run by your friend or neighbour, then do continue to support their efforts. However, if you haven't planned to drop in on any of the other coffee mornings, then do spend ten minutes or so at Tarvin Methodist Church. Remember – your contribution may not be large but could make a huge difference to the life of someone with cancer.
Give a little – help more than you can know!