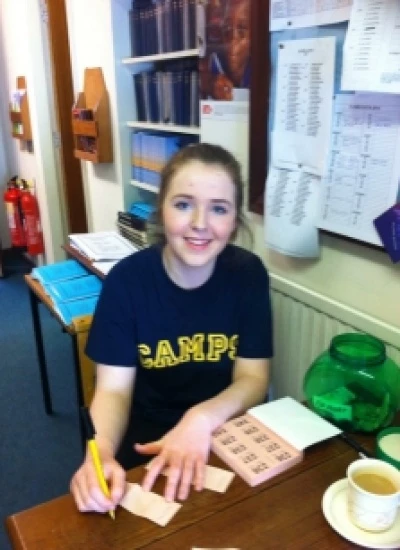 Megan has been busy recently with a number of fundraising events to support her trip to Borneo. These have included coffee mornings at the Methodist Church, and Borneo Bingo at the Community Centre
She was also at Tarvin Village Fete and was pleased to report that she had raised £135 from her candyfloss stall outside the Community Centre and quote " it was worth getting sugar stuck in my eyelashes!"
Megan is just over half- way towards her target with her fundraising and there are plenty of coffee mornings at the Methodist church booked.