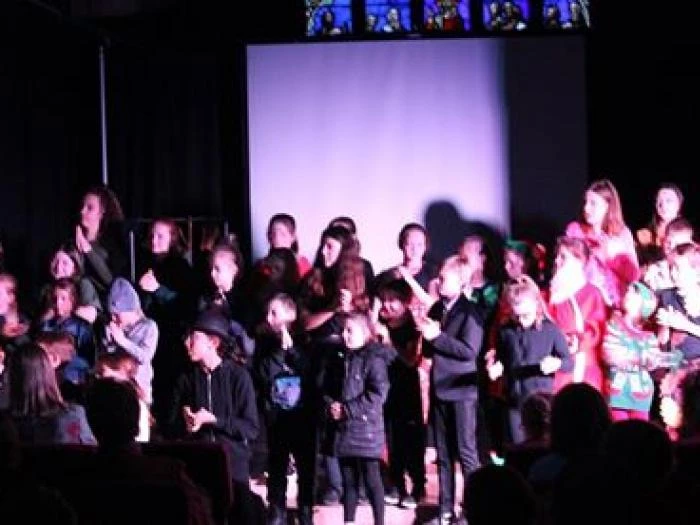 It is with regret that The Community Centre Committee must announce that the Monday Minerva Arts Club for youngsters is to suspend their sessions after today, September 16th. After a lively start last term, numbers have dropped to the point where the sessions are neither artistically nor financially viable.
Sue Hardacre, Vice Chair said" We are very disappointed though do understand why Minerva Arts have taken the decision. We are very proud of our support for the arts with our involvement with both Cheshire Rural Touring Arts and Ashton Hayes Theatre Club and were delighted that we had an opportunity to help Minerva Arts nurture local talent"
The early days of the Community Centre were very much arts dominated, with the Tarvin Pantomime/Theatre Group putting on an annual winter performance as well as a number of summer productions. The leading light during those years was Edna Rose, Chairman of the Committee, whose legacy is honoured in the name of one of the Centre's spaces.
Sue says "I firmly believe that the arts play an essential part of education, instilling confidence in children and helping them to work collectively to achieve a set aim. Above all, I believe that it develops creative thinking, and creativity is essential in all aspects of academic achievement, including those STEM subjects (Science, Technology, Engineering, Maths) that are held to be so important for our children's future."
Minerva Arts are planning to offer a day session for children in half term and during the Christmas holidays as will restart the regular sessions in the New Year if numbers of participants permits. For more information of what Minerva Arts can offer young people go to www.minervaarts.com