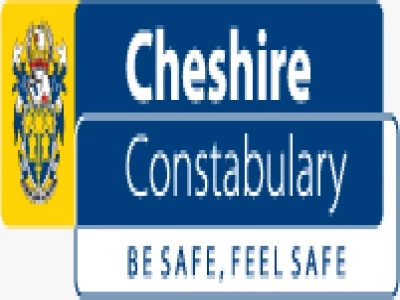 To report non emergency incidents that may require police attendance please telephone Cheshire Police on 101 so your report can be taken and the appropriate officer can be deployed. Please only use 999 for emergency purposes only.
At last, Spring weather seems to be arriving, together with improving road conditions and brighter mornings. Please continue to take care if you are out early and there is a late frost resulting in icy roads!
There continues to be an undercurrent of shed and outbuildings burglaries all across the rural area. The isolated locations mean that it is unlikely that an offender will be overlooked, whilst many outbuildings are not properly secured making them easy targets. Due to the disperse spread of these offences, it is important that people look out for their neighbours and also report any suspicious activity to the police.
Readers of my weekly reports will doubtless have noted that there has been an increase in Road Safety work carried out by local officers. Complaints about poor driving or other traffic related matters account for a major proportion of demands on police time. Frequently, these reports are about 'local' issues, often with local drivers being the 'offenders'. By conducting local road safety initiatives within the communities, officers are identifying and educating those responsible for generating calls to the police. Please support your local officers if you see them engaged in such work.
It is an unfortunate fact that there have been a significant number of arrests this month, across the whole area, of drivers who have got behind the wheel whilst under the influence of alcohol or drugs. Please do not be tempted to 'second guess' how much you can have and still be under the legal limit- the fact is that the amount will vary from day to day for the same individual. Also, please read the leaflet of any medication you take- prescribed pills are still 'drugs'- many advise against operating machinery- your car is a machine! If medication adversely affects your reactions, you may still commit this offence.
LOCAL NEWS
Tarvin / Duddon

Officers have dealt with the following type of incidents in the area during March 2014;
4 Domestic incidents. 2 neighbour disputes. 6 reports of anti social behaviour. 6 reports of road traffic collisions / road related incidents. 4 incidents relating to animals. 1 incident of assault. 6 reports of suspicious activity. 2 dog bite incidents. 1 missing person. 1 incident relating to nuisance youths. 2 abandoned 999 calls. 1 report of a civil dispute requiring police advice.
Of note;
Police have taken the report of a male exposing himself to a female walking by near to Broomheath lane on 21/03/14. The male was in a small red car and he was described as a white male aged about 50 years, tall with black hair and wearing black rimmed glasses and a green fleece. If you know who the male may be please let us know.
A local male was arrested on 16/03/14 for possession of cannabis.
Police are investigating an incident where a high value pedal cycle was stolen in Cotton Edmund's. The bike was not locked and left unattended out of view. The offender has been identified but is avoiding police at this time.
Local officers have conducted a number of community speed watch sessions on the A51 Tarporley Road, Duddon near to the primary school. A total of 22 vehicles were caught speeding

Kelsall / Ashton Hayes.

Officers have dealt with the following incidents that occurred in the Kelsall & Ashton Hayes area during March 2014;
3 non suspicious sudden death incidents. 3 anti social behaviour incidents. 2 traveller related incidents. 2 road traffic related incidents. 6 suspicious activity reports. 1 dog bite incident. 2 incidents where concerns for someone's safety was reported.
Of note;
On 21/03/2014 2 burglaries were reported at a properties on Fox-hill Kelsall. On both occasions insecure windows were used to gain entry.
At Church Road, Ashton Hayes near to the primary school a total of 18 vehicles have been caught speeding.

Vehicles parked on the verges of the A51 on Tarporley Road, Duddon have been moved and the owners have been dealt with by police for obstruction.
Police have been monitoring parking issues near to Duddon county primary school, to date no enforcement has been required.