By Tarvin Webteam - 30th January 2018 6:00am
It is probably true to say that one topic guaranteed to generate fury in any community is the amount of dog poo left visible on pavements and parks. In the last few years there has been a lot of publicity about the need to carry bags and to deposit Fido's poo in the many bins around. Overall, the village is a cleaner place.
However, what about larger offerings for the animal world?
Sue Hardacre explains" I was walking back up the High Street when I can across a very large equine offering in the middle of the path. I know very little about horses, but I am aware that it is perhaps impossible to drag one into the side so that deposit lands on grass. Are riders aware if their animal is depositing manure? I am not sure if responsible horse owners carry large black bags about with then, though suspect not, as a spade might also be required! What is the etiquette in this situation"?
Horse manure on country paths is perhaps acceptable as time and weather will reduce the problem. But tarmac is not so amenable to weathering so this pile might be a bother for some time to come unless somebody — who? — goes and shovels it aside.
It is possible and very easy to report animal fouling on the CW&C website www.cheshirewestandchester.gov.uk and use their interactive map to pinpoint the problem accurately. However, Sue decided it was easier for her to go and do it herself, a job that took about 5 minutes. She said, "I just hope no one complains about the horse muck on the grass!"
Julia Deynem

Tarvin is a rural country village where these things can be expected,I don't see any problem with this. I always remember my grandad running out with a shovel if we were lucky enough for a horse to make a deposit so he could put it on his roses.

Fran Farrell

When I was a child living in London, people would rush out of their homes with a shovel and a bucket to scoop up droppings from tradesmen's horses. It was highly prized for the garden and it was a case of whoever got to it first got the lot 🐴
popular recent storiesAlso in the news
Wed 21 Oct 6:00am | hits: 549
The Planning Application on the proposed change of use at the A51 site will be discussed at Parish Council meeting on Monday 26th October. The meeting is currently held on Zoom only due to the Covid-19 restrictions. .Registration for the Zoom meeting needs to be obtained prior to the meeting from the Clerk to the Parish Council .So if you want to express your views directly...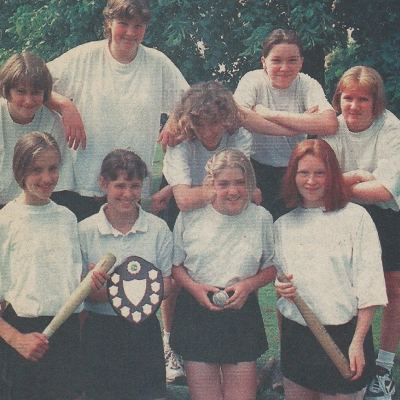 Sun 25 Oct 6:00am | hits: 443
Continuing Tarporley High School sporting successes in 1994, in July the rounders team won the Chester and District Under-13 rounders tournament at Bishops' High School Chester. Showing off their award are the Year 8 winners: Joanne Briscoe, 12, of Clotten, 13-year-olds Claire West (Captain) of Stapleford, Claire Beresford, Winsford, Matilda Mckluckie and Nicola Jones, Tarporley, Catherine...
Sun 25 Oct 6:00am | hits: 385
The A51 at Duddon will have a temporary road closure commencing on Monday 26 October 2020 for3 Nights from 19:00-06:00hrs (7pm-6am). Whilst the closure will be in force for a maximum of five days. It is anticipated that the work will last for approximately 3 nights.This will prohibit traffic on the following lengths of roads in Tarvin & Kelsall Ward to enable a Road Night Closure for...