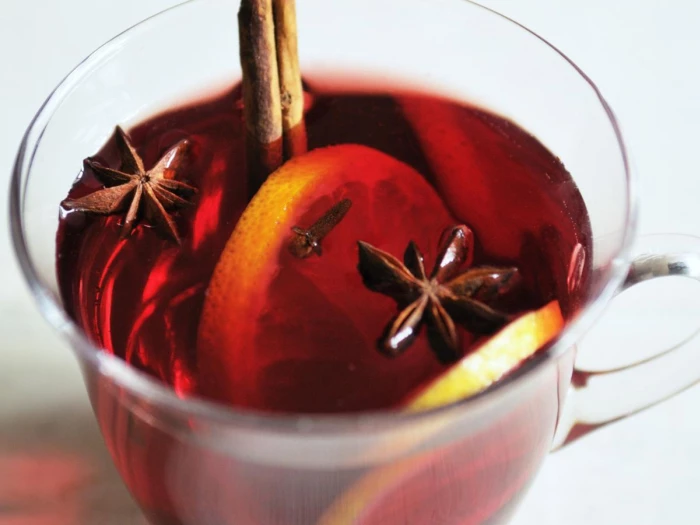 A trip to Tarvin Christmas Market wouldn't be complete without a mug of mulled wine from the pub or a glass of Sue's fabulous mulled fruit punch from the methodist church... So we thought we would help you get the next best thing and make it at home.
You could of course go get a bottle of mulled wine from the supermarket, but there is nothing like the smell of the fabulous Christmas spices filling the house.
Sue has even agreed to share the secret recipe for her delicious hot fruit punch with us!
So...make up a batch, light a candle or two, grab a mince pie, sit back and browse the Tarvin Online Christmas Market... Now you're feeling really christmassy! A home-made mincemeat recipe will follow soon...watch this space.
The thing that I love about these recipes; is that you can add or remove ingredients you like or don't like as you please... Personally, I'm not a huge fan of cloves, so I use less and I always add sugar afterwards as the type of wine you use can affect the sweetness. You can use sweeteners instead of sugar.
Traditional Mulled Wine
makes around 3 servings undiluted – based on BBC Food recipe https://www.bbc.co.uk/food/recipes/mulledwine_84959
Ingredients:
½ bottle red wine
1 cinnamon stick
2 star anise
2 cloves
1 orange, sliced
1 lemon, sliced
50g/1¾oz sugar (very much optional)
(Multiply the amounts depending on how many you're serving.)
Method:
Place all ingredients in a saucepan. Simmer gently for 6-8 minutes, with the lid on and without boiling. You can also place the ingredients in a slow cooker and cook on low until warm (1-2 hours, depending on your model). Or, if you have one, put a pot on the log burner for an hour or so.
To serve, pour the mulled wine into heatproof glasses or cups, go grab a mince pie (recipe for mincemeat coming up) and get browsing the Tarvin Online Christmas Market!
Recipe Tips:
You can add 200ml water and/or orange juice to this recipe if you want to reduce alcohol content.
If you're making the mulled wine in the slow-cooker, it will keep at the perfect temperature all evening.
Spicy Mulled Fruit punch
(Makes. 2.5-3 litres – can be bottled and kept in the fridge for another time. Don't add the apple if bottling it)
Ingredients:
1 litre Apple juice
1 litre Cranberry juice
I litre Red grape juice
5 tablespoons brown sugar
5 tablespoons lemon juice
2 oranges studded with 20-30 cloves (
1 orange & 1 lemon sliced
1 cinnamon stick.
Method:
Put in pan with lid, bring to simmer (not boil) and leave for 2hrs at least
Add sliced apple and bring back to heat to serve.
To serve, pour the fruit punch into heatproof glasses, add some sliced apple, go grab a mince pie (and buy something lovely from the Tarvin Online Christmas Market!)