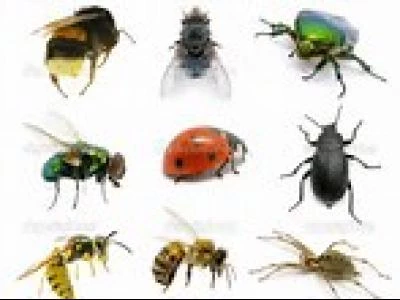 One year ago there was a National Insect Week at this time.
The purpose of the awareness week was to remind us of the importance of the role of insects in our everyday lives. I know we are all not necessarily great lovers of insects, although the vast majority can't hurt us.
There is one insect that most of us do have a love of – and that is the ladybird! The ladybird has an important role to play in our gardens as it eats greenfly. This lovely little insect, is also very popular with young children and features in many children's stories and nursery rhymes:
Ladybird, ladybird, fly away home
Your house is on fire and your children are gone
All except one, and that's Little Anne
For she has crept under the warming pan.
Never heard that one during my sheltered childhood I have to say!
So what can we do to help the insects?
Well, if you have a garden and some space to spare, why not allow it to become waste ground. By allowing native plants to take over it will bring a whole variety of insects into your garden. I often visit National Trust properties were their beautifully manicured gardens are awe inspiring, but now you also find areas of natural meadow where our native plants are given the chance to grow in abundance.
I have to admit that around my house we seem to have increased the area of "waste" ground!. All in a good cause for insects and wildlife I now can use as an excuse.
We are also being encouraged to avoid planting hybrid cultivars in our gardens, as they are often sterile and they are of absolutely no use whatsoever to insect life. But if you don't think that you can give over a section of your garden to wildflowers why not plant traditional cottage garden plants, lavender and buddleia are great nectar-rich plants and very welcoming to insects like bees and butterflies.
Why not buy a ladybird nesting box, a pollinating bee log or a butterfly tower to help the insects that are so important to us have a great home in your garden.
Our Woodland Walk team have already written about their wood piles created to encourage insects
You can visit theNational Insect Week website as this is set to return in 2018.