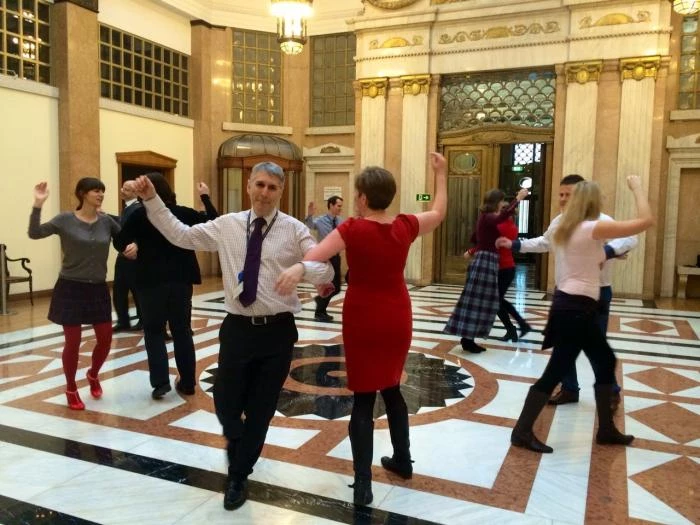 If you need an enjoyable way to keep fit why not try Scottish country dancing. With a partner, or no partner, you will be very welcome and no you do not need a kilt, or indeed and special cloths, but soft shoes are ideal.
The cost is £3 per session, refreshments included, on Wednesdays from 8 to 10 pm at Kelsall Community Centre. Sessions start on the 19th September.
It is a small friendly group with a very good teacher.