Discussion on Neighbourhood Plans Continues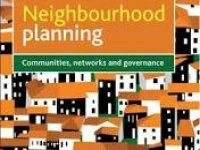 The Parish Council has moved closer to making a decision to produce a Neighbourhood Plan after hearing a presentation on the subject at the recent Parish Council meeting.
John Heselwood from Cheshire Community Action outlined both the advantages and problems involved in such an undertaking. Cheshire Community Action is an independent charitable company whose officers are involved in assisting 22 local parishes and towns in Cheshire create their plans.
The opportunity for local areas to create formal Neighbourhood Plans was introduced by the Localities Act of 2011 and was seen as a way of giving some planning power to local communities. If approved, such plans have to be taken into account by the planning authority when planning decisions are made. Communities can express their precise views about the location and type of development they wish to see in their area and such a process can bring people together to define their future. However a Neighbourhood Plan is NOT about preventing any development. Nationally about 1,200 communities are going through the process, 75 have got to a 'draft plan' stage and 8/10 have had their plans formally recognised.
Tattenhall was one of the first in Cheshire to get to this stage though the plans was challenged in the High Court by developers.
Producing a Neighbourhood plan is a serious undertaking, with the need to obtain, assess and present evidence for the proposals across a wide range of topics. Government grants of around £7,000 are available and the work can take 18/24 months. Formal consultations are part of the process, as is a public, independent examination by a planning professional. If approved at this stage, a referendum is held and a 50% +1 majority of those voting is needed for it to be approved – or 'made' to use the actual technical term! From that time it becomes part of the planning framework and decisions about development must be take a Neighbourhood Plan into account.
The Parish is also then able to claim more of a government grant called a Community Infrastructure Levy for any development that takes place.
All work on the plan's production is carried out by volunteers though there is now a growing body of information and advice available. A Parish Council must be the leading organisation but in reality plans are produced by a Steering Group of local individuals. No specific skills are needed, though the addition of people with skills in I.T. statistics, planning or environmental issues can be very useful. The plan must 'broadly conform' to the larger scale Local Plan produced by the Planning Authority and as yet, the usefulness of a Neighbourhood Plan in shaping planning decisions has not been tested.
The Parish Council is looking to talk to interested individuals who either live or work in Tarvin Parish and who would be keen to get involved. If sufficient support can be drawn together and a strong enough commitment made, then a Neighbourhood Plan could commence early next year.
Please contact the Parish Clerk (01829 741075 or by e-mail Miketarvinparish@aol.com) or talk to any Councillor for more details or to express an interest in getting involved.