The Parish Council was recently challenged about the fact that Tarvin has yet to produce a Neighbourhood Plan. Such plans were introduced into the planning process in the 2011 Localism Act and have been available to local communities since 2012.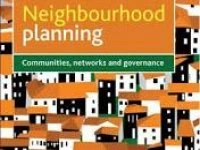 A Neighbourhood plan is intended to give a local community the power to develop a vision for their area and to shape its development and growth. Once approved, after a local referendum and professional and legal scrutiny, planners have an obligation to consider the Neighbourhood Plans when making decisions about local planning applications. The Community also has access to a greater proportion of government grants – the Community Infrastructure Levy - if they have an approved plan in place.
Neighbourhood plans are complex documents that must collect a great deal of evidence. This is not just on housing and population, but on issues such as flood risks, infrastructure capacity, culture, social issues and governance. It is a major undertaking and requires a great deal of voluntary effort and huge commitment. Though Parish Councils are often prime movers, this is a project that involves the much wider community.
The Parish Council has become increasingly aware that the development pressure on the parish have increased at a rate that was unforeseen in 2012. They are also aware that, though Cheshire West and Chester's Local Plan is still not approved, pressure on areas without a Neighbourhood Plan can only get more intense.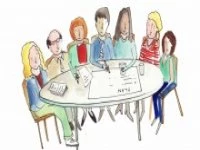 Therefore they have decided to investigate the matter more closely by asking a representative of Cheshire Community Action to talk to them at the next Council meeting about the issues involved in producing a plan. Local groups and interested individuals will also be contacted via the November Tarvin Times to ascertain the level of local interest in forming a working party with the view to commencing work on a Neighbourhood Plan in April 2015.

(Ed. So do come along to the October Parish Council meeting to hear what is involved. Tarvinonline published an earlier article on this subject)