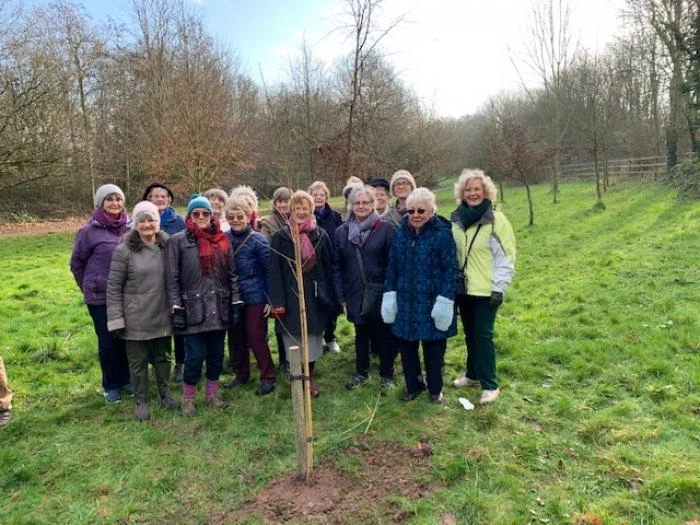 For a long time, the only poplar tree of which I knew in Tarvin village was the lofty and upright Lombardy poplar growing in the hedge on Tarporley Road, opposite Hockenhull Avenue. This is an entirely different type of tree from the so-called black poplar, which is reckoned to have been very common in this area in times gone by. Imposing and elegant, the black poplar (Populus nigra) was once a common feature of Britain's landscape but these days it is, unfortunately, quite rare, with the trees being few and far between. It grows native across north-west Europe and, in Britain; it is most common in Shropshire, Cheshire, Somerset and East Anglia. Indeed, it is said by some to be the County tree of Cheshire!
It thrives best in boggy conditions, near ditches and floodplains, where it is often found growing in isolation. Richard Mabey, in his 'Flora Britannica', estimates there are now perhaps only 5,000 of these long-living trees left in Britain, largely as a consequence of land reclamation and drainage. They not only need damp conditions to grow well but having different genders on different trees, male and female trees must also be close to each other if fertile seed is to be produced. They are wind pollinated, with male black poplars having red catkins in spring, (known in some places as "Devil's fingers"), whereas the flowers of the female tree are yellow-green.
It is a measure of the regard in which the Trust is held that villagers keep the woodland very much in mind as they go about their day-to-day affairs. Thus it was that Nancy Williams (of Tarvin W.I.), during a visit to Chester Zoo, discovered that they are involved in a project to conserve the black poplar and she asked the Zoo staff if Tarvin Woodland could have one! The 'new' trees have been grown as clones – from cuttings taken from the Zoo's own black poplar tree and only a few are sent out to be grown elsewhere each year. After a very thorough checking that the young tree would be planted in a suitable place and carefully looked-after, the Zoo agreed and so we have now received our young native black poplar – a female tree, which at present is approximately 6 foot tall. It was appropriate that the planting in the woodland was done by the members of Tarvin W.I., in order to celebrate 100 years of the W.I. locally.
It is possible that, in times to come, we might be able to do a little conservation work ourselves because, thanks to a very generous donation, we are going to be able to plant a male black poplar tree upwind of the female, in the hope that we might eventually obtain viable seeds from them. If we (or the Trustees who will take our places in years to come) succeed in germinating them and growing them on, then perhaps in time it might be possible to get a few more black poplar trees growing around the village. If we are ultimately able to produce viable seed, we might at least make a beginning! Watch this space!