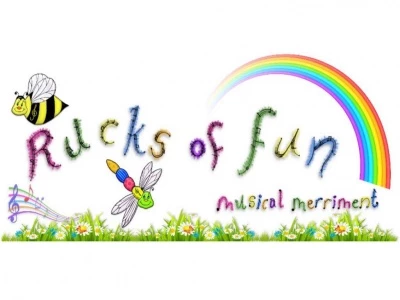 The Community Centre is delighted to have taken a new booking for the next school term. From September 3rd on a Thursday morning from 9.30 until 11.30, Cheryl Booth will be running Rucks of Fun, a Pre-School music and Movement Class.
An accomplished musician as well as a fully qualified teacher, Cheryl aims to give youngsters a chance to move to music and express themselves creatively. Class are for Little Tots 0-2, who have a 30 min class, and Big Tots 2-4, who get 45minutes to enjoy themselves. Classes are limited in numbers so that all will have time and space to explore and enjoy what is on offer. For more information do go to www.rucksoffun.com
)
The Community Centre Committee welcomes Cheryl and wishes her well. There seems to be a number of new and interesting classes available for children though not all succeed. A sports based activity, Little Superstars, failed to get sufficient support, but Rugby Tots are doing very well. The regular Toddler group on a Friday morning offers a more relaxed and convivial setting for both Mums and little ones to enjoy themselves.
As a mother of a different generation I envy the number of ways that today's parents can provide their little ones with interesting and stimulation experiences. Yet I trust that they also remember that a child's imagination is also stimulated by simply pottering about and doing very little. Never underestimated the creative boost that comes from getting a bit bored!