By Tarvin Community Centre - 2nd April 2015 6:00am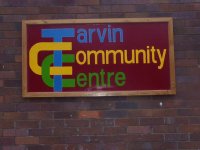 There is no doubt that since the meeting on Feb 3rd, when Alan Wilkinson announced his intention to stand down as Community Centre Chairman, the Committee has been in a state of some uncertainty. Debate and discussion have been intense.
The commitment all members felt towards the Centre remained strong but it was obvious that a new structure was needed. Following an informal meeting on Saturday evening, changes have been made to the roles of Committee Members that should provide an excellent way forward.
The main change is that Alan has indicated that he IS willing to remain as Chairman, if re-elected. However the responsibility for running events and looking after activities will be spread among a larger number of Committee members. The nominated individual will be the point of contact for all issues concerning that group and will also be responsible, along with the caretaker, for ensuring that rooms are set up correctly. Alan will still look after certain groups, will act as co-ordinator and final arbiter and will still chair Committee meetings. There are many potential advantages:
The workload of the Chairman will be significantly reduced
More Committee members will learn in greater detail how things run.
New Committee members will have a better opportunity to become involved by taking on responsibility to meet the level of commitment that they are comfortable with.
The organisation will still be able to draw on the considerable fund of knowledge and experience that Alan has accumulated during the years he has been involved.
Speaking on behalf of the Committee, Sue Hardacre said "Through his own enthusiasm, hard work and skill, Alan had become the focal point of the Centre. When he took over the workload was light and the Centre surviving, but now it is busy, successful and raring to push forward and improve. But volunteers are only effective if they are comfortable in the amount of work they do and the new changes should mean that everyone is doing what they can manage. It is a lesson that the Community Centre has learned the hard way — Succession Planning is not just for large corporations!"
The changes do NOT mean that no more Committee members are needed, so the current Committee offer a warm invitation to all to come along to the Annual General Meeting on May 5th at 7.45pm. Please be assured that coming along does NOT mean that you have to volunteer. General feedback about what is being done and what is being provided is also be extremely useful to the Committee in planning for the future. The Community Centre needs a lot of things to be able to thrive, but the backing of the wider community and the residents of Tarvin is absolutely essential