Obviously this is observed on January 1, the first day of the year on the modern Gregorian calendar as well as the Julian calendar.
In pre-Christian Rome under the Julian calendar, the day was dedicated to Janus, god of gateways and beginnings, for whom January is also named.
In present day, with most countries now using the Gregorian calendar as their de facto calendar, New Year's Day is probably the most celebrated public holiday, often observed with fireworks at the stroke of midnight as the new year starts in each time zone.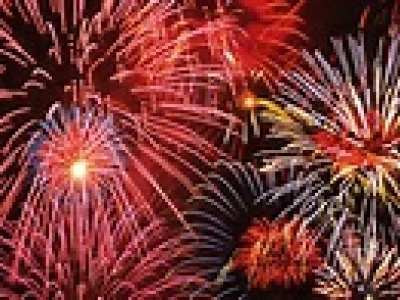 Other global New Year's Day traditions include making New Year's resolutions and calling one's friends and family.
So what are you going to do in Tarvin?. Probably plenty of resolutions. As ever we will try the "alcohol free" January as well as the dieting start to the year. It's the month where you are likely to most need a drink but you could join thousands of Dryathletes. What a great name- I feel energised already.!
Putting aside the knowledge they are rarely kept beyond the first week of the year, now is the time to start with the best intentions.
Some new ideas we have seen are:-
Try and switch your smartphone off a bit more. We're pretty sure your family would rather you looked them in the eye and told them about your day. Ignore this if you are reading this article on your phone!
Grow something to eat.A packet of seeds costs a few pence and in a couple of months and a warm window sill you can have your own salad leaves or the start of something far more impressive like tomatoes, squashes or beans come mid spring.
Plant some bulbs. Dig them in, and forget about them and in a few months a burst of colour from tulips or daffodils will brighten your day.
Visit an elderly relative
It's well known we are an ageing population and loneliness is on the rise so grab a packet of chocolate biscuits and scoot around to your auntie or Gran or just a neighbour and make their day with an hour of your time.
But above all
Read Tarvinonline every day and we will try to remember to write something of interest
All the best for 2020 from the team