National Air Ambulance Awareness Week
is on between 21 – 27 September 2015.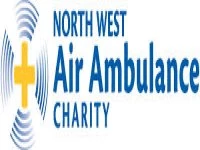 The North West Air Ambulance Charity is one of 18 Air Ambulance Charities nationally, all of which rely on voluntary donations to sustain their life saving service despite being summoned via 999.
All are independent charities which fall under the umbrella of the association of air ambulances. Each year there is a dedicated week for air ambulances to demonstrate nationally the vital work that they do in local communities.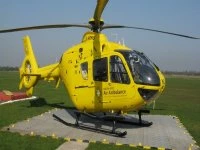 Whenever access is difficult or time is critical, from the Cumbrian mountains to the Cheshire
Plains or the beaches of Blackpool and the streets of Manchester, our pilots fly our doctors to the scene of serious emergencies in minutes.
Every second counts which is why the speed and accessibility of our helicopters makes our service absolutely vital, and in many cases life-changing
Flying 365 days a year we provide a Helicopter Emergency Medical Service (HEMS) to the 8 million people of the North West and the many visitors our area attracts, our aircraft are called out between 5 and 10 times a day. Through the support of the public, we now have doctors on board our aircraft alongside our paramedics and pilots. This means that advanced medical treatment can be delivered at the scene, saving crucial seconds and giving the gift of time to our patients.
Our service currently costs over £6 million per year to deliver, all of which comes from voluntary donations so any support you can offer to help raise our profile is very much appreciated. Shortly we will be opening our third base for our aircraft which will enable a greater geographical spread and ultimately reduce flying times to patients.
We will also be holding a series of road shows throughout the region during the week and would welcome volunteers. The nearest event to Tarvin is at
Chester City Centre : Tuesday 22nd September
(Ed. Gillian Edwards is the Regional Fundraiser- Cheshire & Wirral.)
If you can help then contact nwaa through
gillian.edwards@nwaa.net
or 07850883438