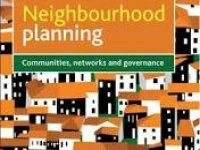 At the Tarvin Village Fete in June 2015 the Neighbourhood Plan Steering Group issued a questionnaire seeking views from residents about aspects of their community. Several residents commented, quite reasonably, that the questionnaire seemed broadly similar to the one used when the Parish Plan was initiated in 2009. The final Parish Plan was published in 2011 and since then all its recommendations have been implemented.
As the Neighbourhood Plan questionnaire is about to be more widely distributed throughout the Tarvin Parish area the Steering Group consider it vital that the difference between the two types of Plan is explained.
Set out below are the differences.
AS CONSULTATION IS SUCH A KEY PART OF NEIGHBOURHOOD PLANNING THE STEERING GROUP REALLY HOPE THAT YOU WILL SEE IT IS WORTHWHILE HELPING THE STEEERING GROUP BY COMPLETING THE QUESTIONNAIRE IF YOU HAVE NOT DONE SO ALREADY.

Parish Plans (also called Community Plans) are an all encompassing plan that can cover most things of interest for the community.
Good at:
A step by step process that enables every person to participate and contribute to improving the social, economic, environmental & cultural well-being of their community, and is not limited to just planning issues, as it takes a holistic approach.
Enables the community to take responsibility for making things happen locally.
Supports communities to work with other organisations.
Empowers local people to shape the future of their own community.
The process is fully recognised by local authorities and actions from plans may be included in area plans and service plans.
Provides a framework for further engagement into specialist areas highlighted by the plan.
Not so good at:
If there is no commitment to strong community engagement the end result is weak and is not grounded in robust evidence.
Is a background document in terms of the planning process – it is not a formal part of planning policy.
Neighbourhood Plans are a new type of specific plan, only addressing land use planning issues. They are a legal document and are more technical in nature.
Good at:
Developed by the community for that community – enabling residents, business and users of an area to have their say in shaping the plan.
Evidence based and can use the Parish Plan as a starting point but the Neighbourhood Plan Steeering Group feels the data gathered some years ago needs to be refreshed.
Once adopted the plan is a formal part of planning policy; this means it will form the basis of developments coming forward, how they are shaped, and is a key part in deciding if they gain planning permission.
It can identify sites for specific developments or types of development to happen and can set policies that control how things look.
It can be as complex or as simple as the community wish.
The community have the final say in adopting the plan through a referendum.
Once adopted it is enforceable and will be used by the local authority in making planning decisions.
Not so good at:
It can only deal with issues that the planning system can (which are focused around controlling new development and allowing changes to the use of land).
It cannot actually build or change things, but it enables developers to work towards the same goals as the community when proposals come forward.
It is less flexible than a Parish Plan – for example the plan is subjected to an external examination before it can be adopted, and has to accord with national and district policies and sustainability assessment.
they will be relatively expensive and time consuming.
Both plans can happily exist together and can complement each other.
.... and what about a Village Design Statement?
Tarvin Parish also has a Village Design Statement something which predates the Parish Plan.
A Village Design Statement provides an opportunity for your community to describe how they feel the physical character of the parish can be enhanced.
It is a document that identifies what is special, unique and distinctive about the character of the parish. It provides design guidance to influence change and improve the physical qualities of the area. The Parish Council often refers to the Village Design Statement when it makes comments to Cheshire West and Chester Borough Council on local planning applications.