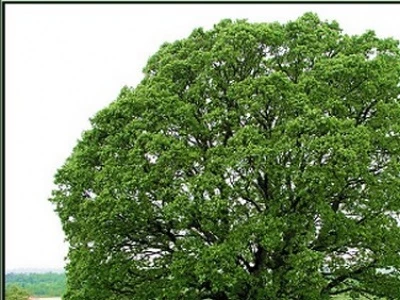 The Parish Council was delighted to be informed that an application to remove some branches on the mature oak tree in the grounds of the new house being built on Broomheath Lane had been refused. The tree, probably one of the finest specimens in the Parish is protected by a Tree Preservation Order.
The planning application to build on the land adjacent to Laburnum Cottage had caused some concern to the Parish Council, who were anxious that building work might harm the existing trees on the site. However, after certain changes to the site layout were made and extensive professional tree surveys were carried out by the applicant that satisfied West Cheshire Planning officers, the Parish Council agreed with the Officers that the development should proceed.
The presence of large trees near housing can cause problems and the Parish Council has agreed on many occasions that pruning of branches or even felling can be appropriate. But the agreement for the approval for the building of these houses on that particular plot was conditional that the trees be preserved in their existing state. To receive a request to remove branches before the building work was completed was disappointing, and the Parish Council is pleased that West Cheshire Council agreed with their judgement.
This is perhaps a timely reminder to residents that Tree Preservation Orders do mean what they say and can't be treated lightly. Even if such a tree is on our property we need planning approval to do any work on such a tree. One can see which trees in Tarvin carry a Tree Preservation Order by going to the website www.cheshirewestandchester.gov.uk and checking the interactive map.