Tarvinonline brings you news from the past with our regular "On This Day" feature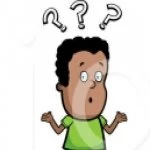 On This Day in 1971:'V-sign' costs rider victory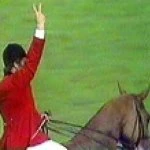 Controversial horse rider Harvey Smith was stripped of his £2,000 winnings and a major show jumping title for allegedly making a rude gesture. Mr Smith was seen to make a two-fingered 'V-sign' in the direction of the judges after winning the British Show Jumping Derby.
The rider protested his innocence, claiming the judges mistook his gesture. "It was a straightforward V for victory. Churchill used it throughout the war," Smith said.
Both signs are made using an upwards motion with the first two fingers extended. However the victory sign is made with the palm outwards and the obscene gesture with palm inwards.
The judges said that Harvey Smith was clearly seen to make the latter gesture towards them.

On This Day in 1914:The Panama Canal opened to traffic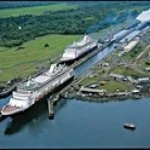 The 48 mile-long (77 km) international waterway known as the Panama Canal allows ships to pass between the Atlantic Ocean and Pacific Ocean, saving about 8000 miles (12,875 km) from a journey around the southern tip of South America, Cape Horn.
The Panamanian government authorized French businessman Philippe Bunau-Varilla, to negotiate a treaty with the United States. The Hay-Bunau-Varilla Treaty allowed the U.S. to build the Panama Canal and provided for perpetual control of a zone five-miles wide on either side of the canal.
The division of the country of Panama into two parts by the U.S. territory of the Canal Zone caused tension throughout the twentieth century. Additionally, the self-contained Canal Zone (the official name for the U.S. territory in Panama) contributed little to the Panamanian economy. The residents of the Canal Zone were primarily U.S. citizens and West Indians who worked in the Zone and on the canal.

On This Day in 1771: Sir Walter Scott was born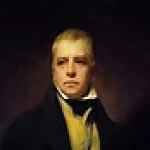 Scott was born in Edinburgh. He was the son of a solicitor Walter Scott and Anne, a daughter of a professor of medicine.
He is best known for his novels Ivanhoe and Rob Roy.
On This Day in 1969: First rock music festival at Woodstock, New York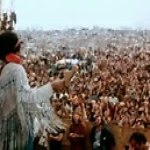 Woodstock Festival was held on Max Yasgur's 600 acre farm in Bethel outside New York. Attended by over 400,000 people, the event featured, Jimi Hendrix, Joe Cocker, Crosby Stills Nash & Young, Santana, The Who, Creedence Clearwater Revival, Grateful Dead, Janis Joplin, The Band, Canned Heat, Joan Baez, Melanie, Ten Years After, Sly and the Family Stone, Johnny Winter, Jefferson Airplane, Ravi Shanker, Country Joe and the Fish, Blood Sweat and Tears, Arlo Guthrie, and Joe Cocker. During the three days there were three deaths, two births and four miscarriages.
Ed:"This festival launched the careers of some of the biggest rock acts and inspired the chart topping song "Woodstock" by Matthews Southern Comfort (Written by Jonie Mitchell) in September 1970!"