Tarvinonline brings you news from the past with our regular "On This Day" feature.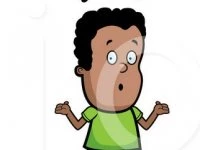 All these events took place on 1st March

On This Day in 1692 Sarah Goode, Sarah Osborne and Tituba are arrested for the supposed practice of witchcraft in Salem, Mass. USA.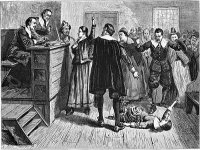 The Salem witch trials were a series of hearings and prosecutions of people accused of witchcraft in colonial Massachusetts between February 1692 and May 1693. The trials resulted in the executions of twenty people, most of them women. The central figure in this 1876 illustration of the courtroom is usually identified as Mary Walcott.
On This Day in 1954: USA tests hydrogen bomb in Bikini
The US produced the biggest ever man-made explosion so far in the Pacific archipelago of Bikini, part of the Marshall Islands. It is believed the hydrogen bomb was up to 1,000 times more powerful than the atomic bomb that destroyed Hiroshima!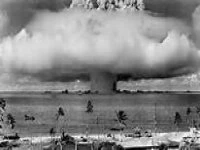 It was so violent that it overwhelmed the measuring instruments, indicating that the 15 megaton bomb was much more powerful than scientists had anticipated.

On This Day in 1967 The Beatles recorded Lucy in the Sky with Diamonds
Working at Abbey Road studios, London, The Beatles started recording a new John Lennon song 'Lucy in the Sky with Diamonds'.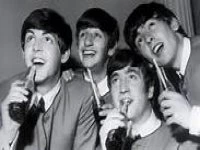 The song was inspired by a drawing his 3 year-old son Julian returned home from school with one day. The picture, which was of a little girl with lots of stars, was his classmate – Lucy O'Donnell, who attended the same school as Julian.

On This Day in 1994 Justin Bieber is born
Born on this day, Canadian singer Bieber is the first artist to have seven songs from a debut album chart on the Billboard Hot 100. His 2009 debut single 'One Time' was a Top 30 hit in over 10 countries.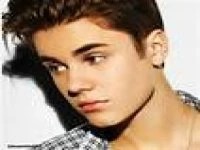 With a global fan base, termed as "Beliebers", and over 40 million followers on Twitter, he was named by Forbes magazine in 2012 as the third-most powerful celebrity in the world!
On This Day in 2005 the Freedom of Information Act came into force.
The FIA allows the public to access documents about the workings of government and other public bodies. It is meant to make government more transparent although documents relating to national security or other sensitive information will remain confidential.