The Concorde makes its final flight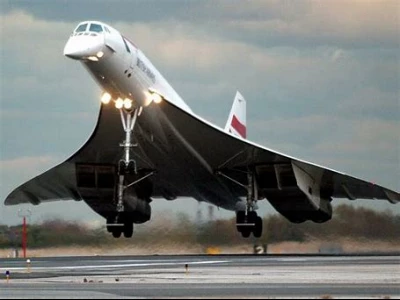 The supersonic Concorde jet makes its last commercial passenger flight, traveling at twice the speed of sound from New York City's John F. Kennedy International Airport to London's Heathrow Airport on October 24, 2003.
The British Airways jet carried 100 passengers, including actress Joan Collins, model Christie Brinkley and an Ohio couple who reportedly paid $60,000 on eBay for two tickets (a roundtrip trans-Atlantic fare typically cost about $9,000).
Some who lived under its flight path criticized the enormous noise it produced. And, tragically, on July 25, 2000, an Air France jet crashed after takeoff from Paris and 113 people died. All Concorde flights were grounded for over a year after the incident.
United Nations established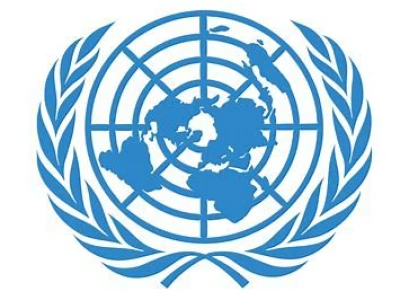 The charter for the United Nations--the world's premier international organization, established at the end of World War II to maintain world peace and friendly relations among nations--entered into force this day in 1945.
Black Thursday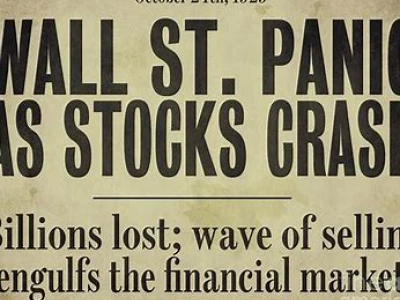 October 24, 1929 -- A record 12,894,650 shares were sold on this day as panic gripped the Wall Street stock market in New York. It was to be known as Black Thursday, but far worse was to come.
On October 28 the market went into freefall with losses as high as $5billion being reported. The next day – Black Tuesday – prices completely collapsed amid panic selling, triggering losses of between $10-$15billion. Millions of Americans saw their life savings disappear.
Prices continued to drop, leading to losses of a staggering $30billion by mid-November. The market hit rock bottom on November 23 after which prices began to stabilise, meaning that at last the 1929 Wall Street crash was over. But it took 23 years for the market to recover.
It all came about after a huge economic boom enjoyed during the "Roaring Twenties" and the "Jazz Age." It was a time of "spend, spend, spend" bolstered by easy credit schemes and widespread borrowing by consumers.