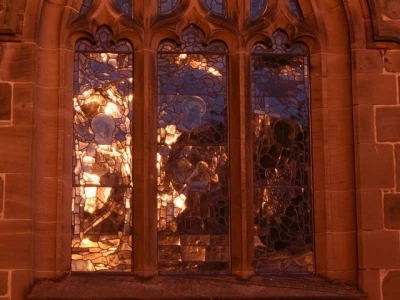 St Andrew's Church, Tarvin, presents an Organ recital by Philip Underwood
Friday 21st March 2014 at 7.30pm
Philip Underwood is Organist and Director of Music at St Bartholomew's Parish Church, Wilmslow, Cheshire.
English composer, organist and teacher Philip Underwood was born in Chester in 1957. In 1976, he became a student at the Royal Northern College of Music in Manchester where his organ teachers included Ronald Frost and Dame Gillian Weir. In 1991, Philip gained the degree of Master of Music at Liverpool University.
Philip has devoted his life to music education and his interest in composition only began in 1991, driven by detailed study of the works of influential composers of the 20th century and the advent of music technology. Philip's organ compositions are published in the UK by Animus Music Publishing and Fagus Music.com.
Since December 2013, Philip has been Organist and Director of Music at St Bartholomew's Parish Church, Wilmslow, Cheshire. Prior to that he spent 14 years at St.John the Divine, Brooklands, in Sale, for whom he composed a number of choral and organ pieces.
In 2007 he participated in the Second Annual Festival of New Organ Music in London and he was awarded a composition prize in the 2008 Alienor Harpsichord Competition. Philip has performed extensively throughout Britain and abroad. Notable venues have included Liverpool Anglican Cathedral, Chester Cathedral and Coventry Cathedral. Philip was elected a Fellow of the Royal Society of Arts in 2006.
For the further information please visit www.philipunderwood.co.uk
Click here to download the programme