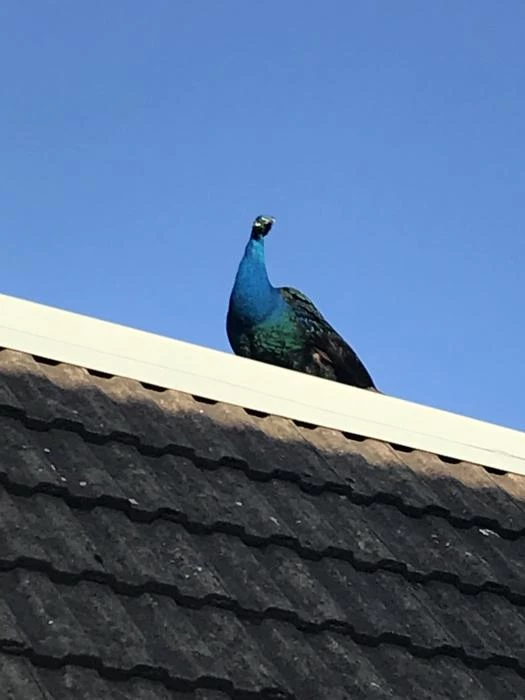 We are the owners of the 'wandering' peacock.
First of all our apologies for him causing any disruption through your village lately! We do care immensely for his welfare and we want to assure you that we will try our upmost to catch him. I cannot personally come and do this alone. I would need my other half and brother who know what they are doing to get to him.
There are no 'stories' behind their disappearance. The last bad storm we had we lost a roof from our shed and lost 16 peacocks. We thought they were long gone until recently, a couple have made their way back. we are waiting for a chap to build us a catching pen for the lady that has some visiting her property up the road from the farm and as for the one in Tarvin we are amazed he has travelled so far!
We run a farm and are currently extremely busy so we hope that you could appreciate if we are not the quickest at responding to messages etc. We have kindly asked that if he happens to end up in a secure garden or spot where he can be contained then we will come immediately for him.
We are certainly not expecting anyone to spend time trying to catch him themselves. We do not want to have to cause mayhem through residents gardens disturbing everyone! There is not much else we can do but this
we hope this clears up all your concerns, and again thank you for all your patience.
Ed: Tarvin residents are are requesting a phone number to contact if they have the peacock in a pen or contained area?