When you drive a car, as many of us do, it is sensible, indeed essential, to be aware
of the needs of other car drivers. However, when you come to park your car it is
necessary to stop thinking about other drivers and start thinking about pedestrians.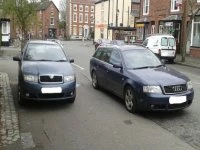 The Parish Council has become increasingly irritated by inconsiderate parking within
the village. For some reason a number of drivers think it is acceptable to park on the pavement, and the accompanying photos show some fairly extreme, but not
uncommon examples of this trend.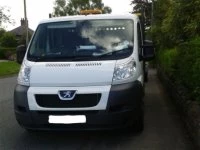 In a couple of these cases I am sure that the driver was thinking that their decision was a good one as it did not interfere with passing traffic. But passing pedestrians? Passing buggies? Passing wheelchairs? Forcing people on foot to walk in the roadway does not make our streets any safer.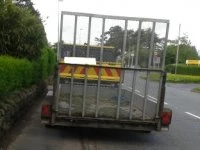 Very few of us can claim to be 100% perfect when it comes to parking but the Parish
Council is hoping to start an education campaign to remind people that inconsiderate parking is also a hazard.
They are in the process of preparing a notice which, following approval from Cheshire West and Chester Council, will be placed on badly parked vehicles as a gentle reminder to think before they park.