Peac ford tun: "farm by a ford near the Peak"
In 2018, I finally confirmed the existence of a 14th century watermill on the R.Gowy at Hockenhull. The field-name Millfield on the tithe 1839 map was the starting point as it was for Peckforton. The tithe survey was the first such record since Domesday in 1068.
For such a small river, the Gowy sustained a surprising number of mills. Those at Stamford, Trafford, Bunbury and Huxley are well-documented though others have gone completely. The frequency of millfield suggested hundreds of mills once stood on small streams and rivers such as the Gowy.
Tracing the source of the Gowy produced a real surprise – the remains of Peckforton Mill. A survey by Norris (1965-66) recorded 'a site with small remains of wheel position', in reality there were a good deal more. Another by Bott gives a 1363 place-name record and map evidence for 1775 through to the 1846 tithe. Might there have been a 14th century mill or an even earlier one?
There were 264 settlements in Domesday Cheshire yet only 25 mills were recorded. Four on the Gowy at Stapleford, Christleton, Great and Little Barrow (2). Peckforton is recorded but no water or windmill.
Wulfric, a free man, held it. 1 hide paying tax.
Land for 2 ploughs. 1 villager with 1 plough.
The value was 8s; now it pays 20s.
Today, there are remains of a watermill and a windmill field is also shown on the tithe map (see below)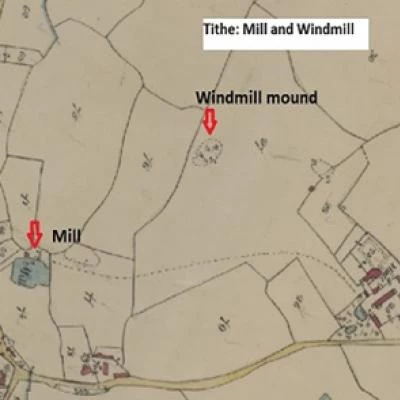 Bott also gives a watermill, on Horsley Lane and two more at Beeston. To support three mills on the Gowy so close to its source points to a more powerful river. Nearby were mills at Bickerton, Bulkeley, Bunbury and Spurstow, and some windmills too. The early maps of Speed 1610 and Morden 1772 show a windmill on the Peckforton Hills on a hill next to Broxton.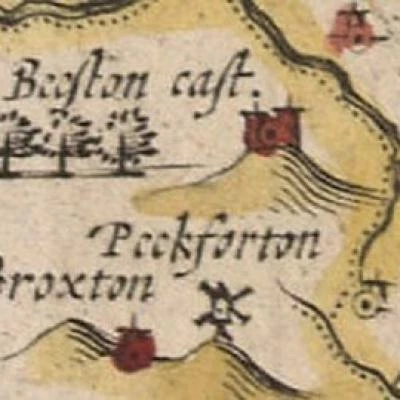 Apparently, the windmill at Peckforton was moved to Luddington Hill, north of Tarporley above the A49.
Bott's major survey was based on documentary and map evidence rather than fieldwork. One map, Bryant's 1831, provides the most accurate location of Peckforton Mill. Notice the Gowy flowing north-eastwards.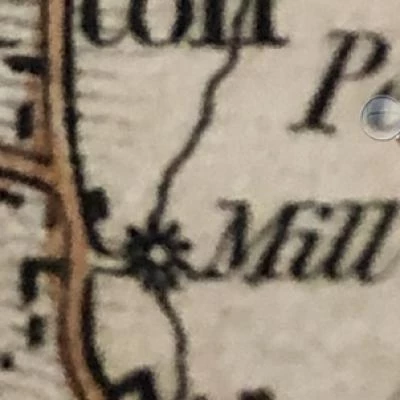 Ed: Will be continued in Part 2